Women's Office in SDC works to change Syrian women's reality
The Women's Office of the Syrian Democratic Council has been working to empower women and increase their participation in politics since it was established.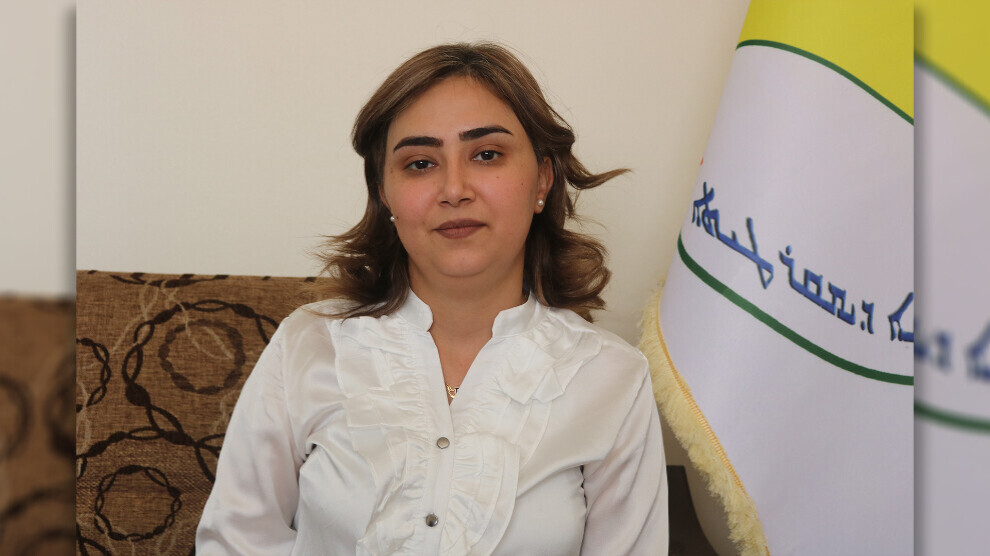 SHERINE MOHAMED
Qamishlo- Dareen Hussein, a member of the SDC's women office assured that they aim to improve the lives of women and end the Syrian crisis by fostering ties among all Syrian women via political conversations. She added that all discussions to resolve the Syrian crisis may be uneven because women are not allowed to participate in politics or decision-making positions.
In NE Syria, the co-presidency system, which guarantees women's participation in decision-making positions, ensures that women participate in all spheres of life.
Empowering women in decision-making positions
Women's Office member Dareen Hussein stated that the Syrian Democratic Council's Women's Office, which was founded in December 2015, "is one of the key foundations of the Syrian Democratic Council."  The Women's Office in the Syrian Democratic Council is "working to educate women so that women are able to play their leading role in society, empower women to participate in decision-making positions and activate their role in political, social, and economic fields."
Many offices across Syria
 Stating that there are SDC Women's offices across Syria and the world, she said, "There are offices in many places of NE Syria such as Al-Shaddadi, Aleppo, Tal Kojar, and Al-Darbasiyah."
Challenges
Speaking about the challenges faced by them in the beginning, Dareen said, "At the beginning, we faced many challenges due to anti-women policies and laws of the Syrian government ignoring women's rights to participate in politics and freedom of opinion because they knew that strong women can change an entire generation."