Portrait of the day: Victoria Woodhull
Victoria Woodhull ran for President of the United States in the 1872 election but she was arrested on obscenity charges a few days before the election.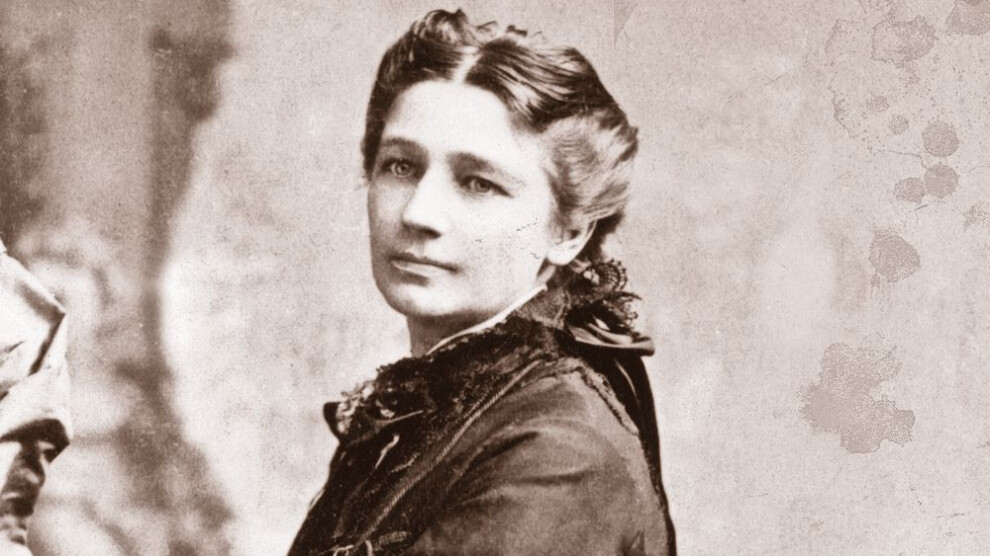 Victoria Woodhull was an American leader of the women's suffrage movement, politician, feminist, and writer. Victoria Claflin Woodhull, later Victoria Woodhull Martin, was born on September 23, 1838, in the rural frontier town of Homer, Licking County, Ohio. She was the seventh of ten children, six of whom survived to maturity. As they grew older, Victoria Woodhull became close to her sister Tennessee Celeste Claflin (called Tennie). As adults, they collaborated in founding a stock brokerage and newspaper in New York City.
By age 11, Victoria had only three years of formal education, but her teachers found her to be extremely intelligent. She was forced to leave school and home with her family when her father, after having "insured it heavily," burned the family's rotting gristmill. When she was 14, Victoria met 28-year-old Canning Woodhull, a doctor from a town outside Rochester, New York. Her family had consulted him to treat the girl for a chronic illness. On November 20, 1853, Victoria married Canning Woodhull when she was 15-year-old. Since her husband was an alcoholic and a womanizer, Victoria often had to work outside the home to support the family. She had two children, Byron and Zulu. Byron was born with an intellectual disability in 1854. After their children were born, Victoria divorced her husband and kept his surname. In 1866, she married Colonel James Harvey Blood, who had served in the Union Army in Missouri during the American Civil War and had been elected as city auditor of St. Louis, Missouri. 
Free Love
Victoria Woodhull was also an advocate of "free love", by which she meant the freedom to marry, divorce, and bear children without social restriction or government interference. During the 19th century, women who married in the United States were bound into the unions, even if loveless, with few options to escape. Divorce was limited by law and considered socially scandalous. Women who divorced were stigmatized and often ostracized by society. Victoria Woodhull concluded that women should have the choice to leave unbearable marriages. She railed against the hypocrisy of society's tolerating married men who had mistresses and engaged in other sexual dalliances.
First female stockbrokers
Victoria and her sister Tennessee (Tennie) Claflin became the first female stockbrokers in 1870 when they opened a brokerage firm on Wall Street. They opened Claflin & Company in 1870, with the assistance of the wealthy Cornelius Vanderbilt. She made a fortune on the New York Stock Exchange by advising clients like Vanderbilt.
Newspaper editor
On May 14, 1870, Victoria and her sister Tennessee used the money they had made from their brokerage to found a newspaper, the Woodhull & Claflin's Weekly. The newspaper was published for six years and it became notorious for publishing controversial opinions on taboo topics, advocating among other things sex education, free love, women's suffrage, short skirts, spiritualism, vegetarianism, and licensed prostitution. The newspaper is known for printing the first English version of Karl Marx's Communist Manifesto in its edition on December 30, 1871.
Women's rights advocate
Victoria arranged to testify on women's suffrage before the House Judiciary Committee. In December of 1870, she submitted a memorial in support of the New Departure to the House Committee. She read the memorial aloud to the Committee, arguing that women already had the right to vote, all they had to do was use it since the 14th and 15th Amendments guaranteed the protection of that right for all citizens.
Presidential candidate
On May 10, 1872, Victoria was nominated for President of the United States by the newly formed Equal Rights Party. She was the first woman to run for the presidency but she was younger than the constitutionally mandated age of 35. She was the candidate in 1872 from the Equal Rights Party, supporting women's suffrage and equal rights. On November 2, 1872, Victoria was arrested and charged with publishing an obscene newspaper and circulating it through the United States Postal Service.