"The isolation imposed upon Öcalan is an isolation against humanity and we must take a stand against it"
Roken Ahmed, co-chairs of Democratic Society Movement pointed to the isolation imposed upon Abdullah Öcalan and emphasized that the people will take a stand against it.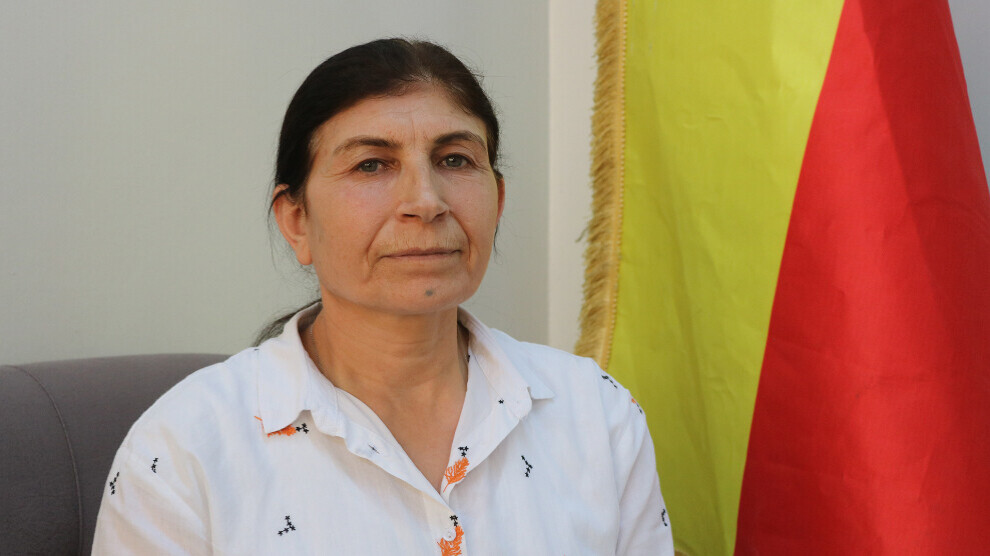 Qamishlo –Abdullah Öcalan has been imprisoned on İmralı Island in an aggravated isolation for 23 years since his capture on February 15, 1999.  
Despite the difficult conditions, Abdullah Öcalan has always lived with the people and the freedom movement with his ideas and opinions and the isolation imposed upon him is known as the isolation against humanity.
"Leader Öcalan has been struggling for peace for 40 years"
According to Roken Ahmed, co-chair of the Democratic Society Movement, Abdullah Öcalan has been struggling for peace for 40 years. "The aggravated isolation imposed upon the leader Abdullah Öcalan is the biggest injustice. Every detainee has the right to meet with his or her lawyer and relatives. Unfortunately, this right does not exist in Turkey, where isolation is increasing and becoming worse every day. We believe this act is wrong because the leader of the Kurdish people, the Middle East's leader, and all humanity is now behind bars.
"For 40 years, the leader Abdullah Öcalan has been struggling for peace and harmony among peoples. He has been imprisoned on Imrali Island for the past 23 years. Although he has been behind bars, he has been developing many projects that will benefit the whole world, as well as speaking out about the injustices faced by the people," Roken Ahmed told NuJINHA.
"The key to the solution is on Imralı"
"At the end of the Treaty of Lausanne, the Turkish state seeks to restore its two empires," Roken Ahmed stated, adding that the solution to the crisis and the instability in the Middle East will be achieved through the democratic nation system formed by leader Abdullah Öcalan. "Once he is released, he will completely solve these problems. Hence, the isolation must be lifted since the key to the solution is on Imralı. The responsibility to uphold and work with the values ​​of the leader Abdullah Ocalan lies not only with the Kurdish people, but also with all nations and groups because he is the leader of all peoples. 40 years ago, leader Abdullah Öcalan said that Kurdistan would be the center of third world war and that a solution will be found in Kurdistan. The war waged by Russia in Ukraine proves that.
"The war being waged is the war of regimes against the will of people"
"For more than 40 years, the role of the leader Abdullah Öcalan has been very important in motivating the people against the regimes," Roken Ahmed stated, noting that the regimes benefit from the war and conflicts. "The war being waged today serves the regimes. The war in the twenty-first century is not a war of states; it is a war of the regimes against the will of the people. 20 years ago, leader Öcalan said that this war would be a war to overthrow regimes and a victory for people. It is critical for society to understand how to organize itself effectively. In the twenty-first century, overthrowing regimes will be successful, and the Kurds will play a key role in this war. The release of leader Abdullah Öcalan will also bring forth a solution. We urge the whole community to stand against the war and conflicts because they do not serve. Women should take a stand against this war and people of all ages should speak out against this war."