"1915 genocide repeated itself in 2019"
Armenian Nadiya Xerîb calls on the civil and human rights organizations to form a committee in order to investigate the crimes committed by Turkey and stop the ongoing Turkish attacks in NE Syria.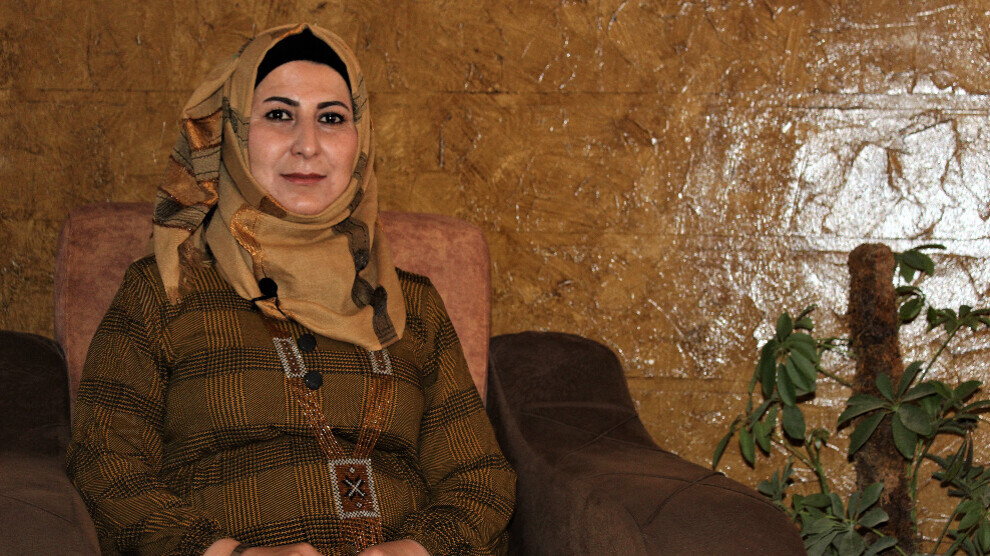 SORGUL ŞÊXO
Hasakah- The region between the Tigris and Euphrates rivers is known as Mesopotamia and the home of people from different nationalities and religions for centuries. However, the people living in this region have been subjected to attacks.
Armenian people, a very ancient civilization, have been subjected to genocidal policies by both the Ottoman Empire and Turkish state. In 1915, the Ottoman Empire committed a genocide against them and many of them fled from the atrocity of the Ottoman Empire to Northern Kurdistan. Some of them settled in Serêkaniyê (Ras al-Ayn) and areas close to the borders of Northern Kurdistan. Before Serêkaniyê was occupied in 2014, about 150 Armenian families lived in the city. However, the number of Armenian families living in the city has been decreasing due to ongoing attacks in the city. Nadiya Xerib, an Armenian woman from the city, spoke to NuJINHA about the ongoing attacks on them.
Speaking about the existence of the Armenian people in Serêkaniyê and the processes they went through, she said, "During the Armenian genocide, my grandfather and his sister fled to Syria. An Arab family helped them to rebuild their lives in Serêkaniyê and they converted to Islam. However, this never means that we forget the genocide committed against our grandparents, history, religious and identity. The young generation does not speak Armenian but they are very good at creativity and technological development. 
Another forced displacement
Underlining that the number of Armenian families living in the city was about 150 before the attacks, she said, "In 2012, Armenian opinion leaders came together and demanded the establishment of an Armenian tribe in order to discuss religion, culture and existing problems together and make decisions about themselves. At that time, 150 Armenian families used to live in the city. But Jabhat al-Nusra began to carry out attacks in the city and we were forcibly displaced again."
"The history repeated itself"
Talking about the ongoing Turkish attacks in the region, Nadiya Xerib said, "The history repeated itself in Serêkaniyê. When Turkey occupied the city in 2019, the Armenians faced another genocidal attack. The 1915 genocide repeated itself in 2019. Their ancestors committed a genocide against us and now they try to annihilate us. In 2019, they forced the people to live their homes under the pretext of 'terror'. They occupied the Syrian territories. We had to leave our homes because women were raped, abducted and killed. We left our homes in order not to face what our grandparents had faced."
"Form a committee"
Nadiya Xerîb called on the civil and human rights organizations to form a committee in order to "Investigate and document the crimes committed by Turkey against Armenians and stop the ongoing Turkish attacks in NE Syria."