"Hess" brings attention to unreported sexual abuse cases in Egyptian families
One of the worst crimes that may ever occur is the sexual abuse of a child by relatives.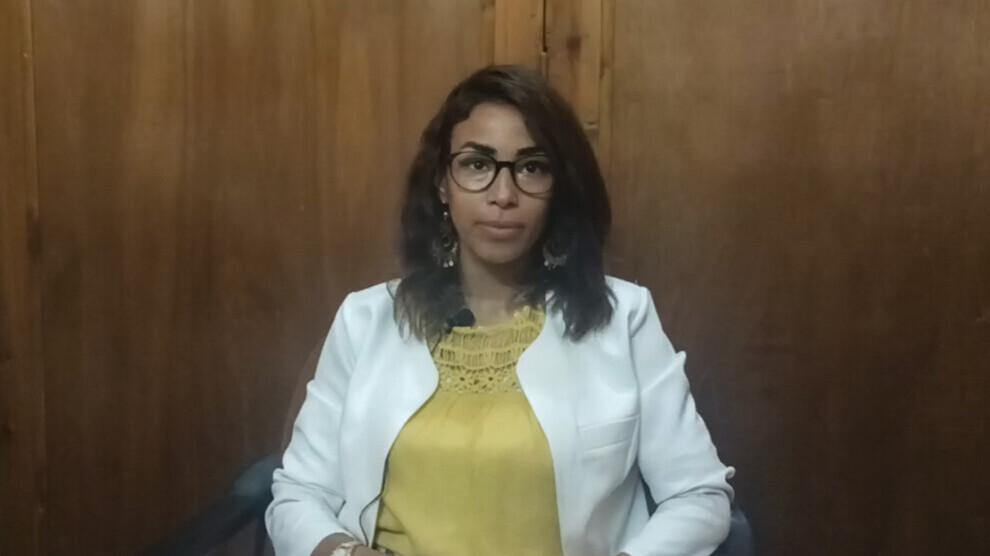 ASSMA FATHİ
Cairo-  The "Hess" campaign, which was launched a month ago, came out with a set of recommendations that will shed light on the sexual abuse cases. The worst aspect of sexual assault is that those who abuse victims hold positions of social control over them and many people do not identify anal abuse, which is considered the worst crimes.
"We aim to raise awareness on family-based sexual assaults"
According to feminist lawyer and founder of the Sanad, a feminist initiative offering legal support to female victims of violence in Egypt, Nesma Al-Khatib, after the initiative received many reports about sexual abuse from relatives, they decided to launch this campaign to shed light on this phenomenon in order to protect girls from sexual assaults.
She underlined that, despite the fact that the campaign recorded about 40 cases, only three of them were detailed, many reports received by the campaign were banned from being published on various websites by some of its participants. Despite their goal of raising awareness and protecting girls at early ages, the campaign received many criticisms especially by men, who consider such stories damage to society.
Campaign's aims
The campaign, according to Nesma Al-Khatib, had three main aims, the first of which was the sharing of personal experiences and the reality of the difficulties faced by women and girls. The campaign focused on highlighting Article 268 of the Egyptian Penal Code relating to crimes of rape, sexual assault and harassment fail to address the current wave of sexual assaults and rape in Egypt.
40 sexual abuse cases
Most of the victims of sexual abuse were girls under the age of ten. The campaign recorded about 40 sexual abuse cases against girls by relatives. Most of stories of sexual abuse cases occurred in Cairo, Sharkia, Dakahlia, Alexandria, Gharbia, Kafr El-Sheikh, Minya, Assiut, Aswan.
Shared stories
One girl was just nine years old when her brother "anally raped" her. Another victim was 14-year-old from Cairo who was sexually raped by her grandfather when she was just nine years old, while a ten-year old girl was raped by her uncle who was in his thirties. The girls' families did not pay attention to their daughters' accusations and only one girl got the family's attention and they took their daughter to a psychiatric hospital.
Final analysis and suggestions
The Sanad, a feminist initiative offering legal support to female victims of violence in Egypt, released a statement including a list of recommendations for the "Hess" campaign.
Recommendations
The campaign highlighted the importance of setting up a specific department inside police stations for victims of violence. Some recommendations urged the Ministry of Social Solidarity to open more shelters for victims of sexual assaults to provide psychological support to them. The campaign also urged the government to start a hotline for such cases and to give the people the necessary protection ways against harassment.