Algerian women should establish independent unions to achieve equality
During a debate held on May 7, Fatma Oussedik and Someya Salihi called on Algerian women to establish independent unions to achieve equality.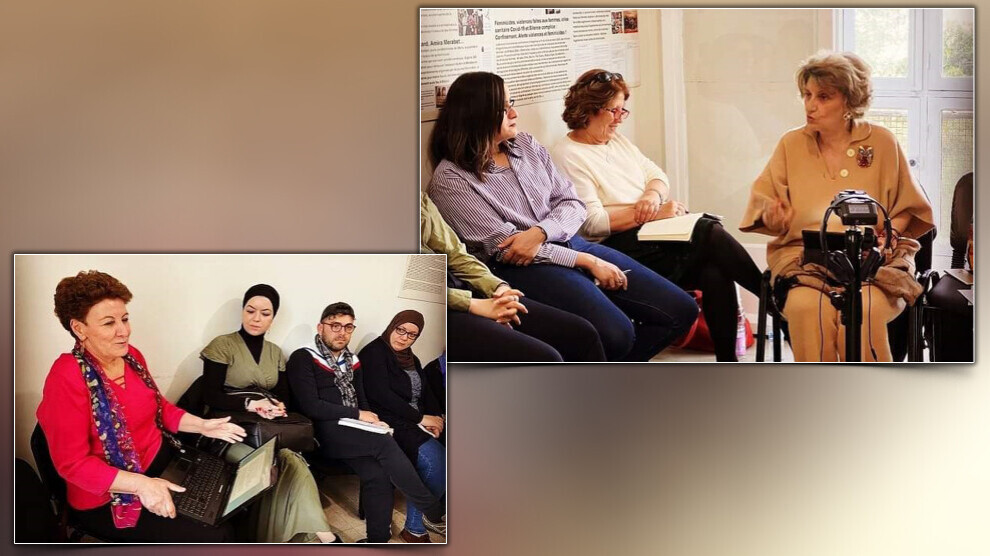 NECVA RAHİM
Algeria- Trade unionist Someya Salihi and sociologist Fatma Oussedik attended a debate held on Saturday (May 7) under the title "Achievements and demands of Algerian working women and their struggle for their rights." In her speech, trade unionist Someya Salihi said, "This year, the workers took to the streets on May Day and shouted their demand for a reduction of their working hours." She also shared the statistics about women's participation in universities, "Women now make up 60% of university students and 60% of them graduate from universities with a good degree. Despite that, they are excluded from decision-making positions. Men occupy the vast majority of leadership positions."
Sociologist and feminist activist Fatma Oussedik also made a speech and said, "According to the recent study, the percentage of female enrollees in tertiary education has been higher than that of men. The female enrollment rate is about 60%.  Despite the superiority of women and their qualifications, they make up only 11% of leadership positions.
In her speech, Fatma Oussedik called on all feminists and women activists to continue the struggle in order to complete "the march of victories and to establish independent unions to achieve equality."