A flood of mutiny: Üveyş Öcalan
30 years have passed since the death of Üveyş Öcalan, mother of Kurdish leader Abdullah Öcalan. Üveyş Öcalan still inspires the Kurdish Women's Freedom Movement with her mutiny.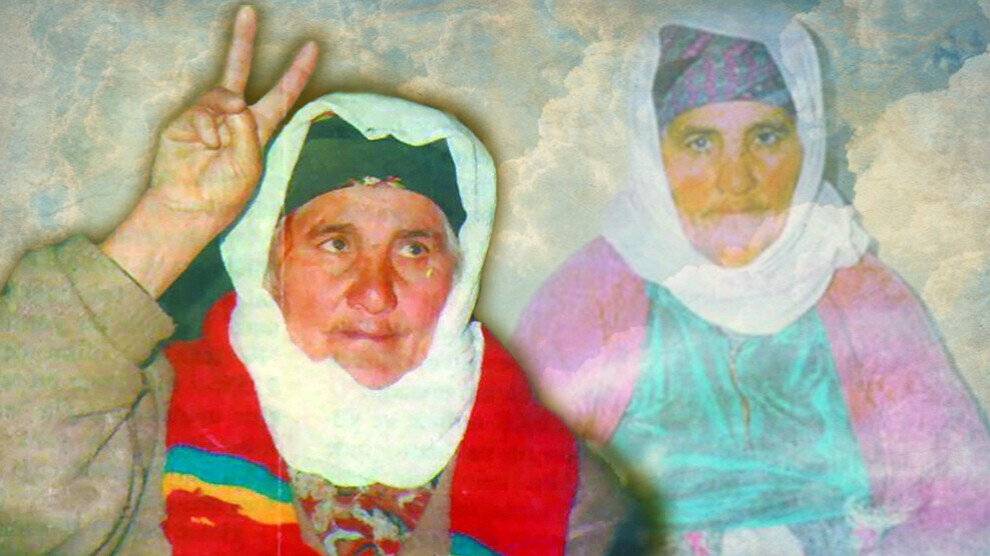 News Center- Kurdish people's leader Abdullah Öcalan has always been inspired by his mother, Üveyş Öcalan, who had a mutinous, resisting and combative personality, while analyzing the situation of women ignored by the patriarchal mentality for thousands of year and thinking the ways and methods of freedom for women.
 Abdullah Öcalan always emphasizes that Üveyş Öcalan was a 'fighter' and said:
"I know my mother was a fighter. She taught me how to fight at an early age. She always taught me that I cannot always live by taking her support and help, I should have a response. My mother was a flood of mutiny. She never bowed to anyone. For her, there was no difference between men and women. She always defended the oppressed.
Üveyş Öcalan was born on November 26, 1918 to a Kurdish father and a Turkmen mother in the Amara (Turkish: Ömerli) of Xelfetî (Turkish: Halfeti) district of Riha (Urfa) province. She was married off to a man, who lived in a village near her village, at a young age. When her husband killed a woman, she testified against him by standing against the reactionary feudal mentality. Then, she returned to her village and married Ömer Öcalan. She had five daughters and four sons named Nevde, Binnaz, Havva, Eyne, Fatma, Abdullah, Mehmet, Osman and Ali. She lost Nevde and Binnaz when they were four and five months old and then her son Ali died at the age of 12.
Being a good child…
Üveyş Öcalan's husband Ömer Öcalan died on November 17, 1975. Studying law at Ankara University at that time, Kurdish leader Abdullah Öcalan learned his father had died after two months. He went to his village and stayed there for three days. Then, Üveyş Öcalan did not see her son throughout her life. In one of his speeches, Abdullah Öcalan said that his mother asked him to buy fabric to sew a dress for herself. "Although I earned some money, I never thought to buy a present for her. Maybe she found it strange, but to me, being a good child was something different. Although I was not a good child for them, I was in search of being a good child in a different way. For me, being a good child was fighting, thinking and creating value for Kurdistan. This is how it is possible to be a good child for a mother, despite all the contradictions and conflicts."
He gave her a present more precious than a dress
Üveyş Öcalan was transferred to a hospital due to diabetes and one of her legs was amputated. She died on April 11, 1993 at the age of 75. Thousands of people attended her funeral in Amara. She was buried next to Ömer Öcalan. In an interview, her granddaughter Ayne Öcalan said, "Before she breathed her last, she looked at my mother and Aunt Eve and smiled. They asked, 'Why are you smiling?' My grandmother told them, 'Abdullah is giving me yellow, red, green flowers, that's why I am smiling. These were her last words. This shows that she understood that the leader gave her a present more valuable than a dress."