Portrait of the day: Djamila Bouhired
Algerian revolutionary Djamila Bouhired, who became a fighter of the National Liberation Front at a young age, became a heroine by fighting for Algerian independence against the French colonial regime.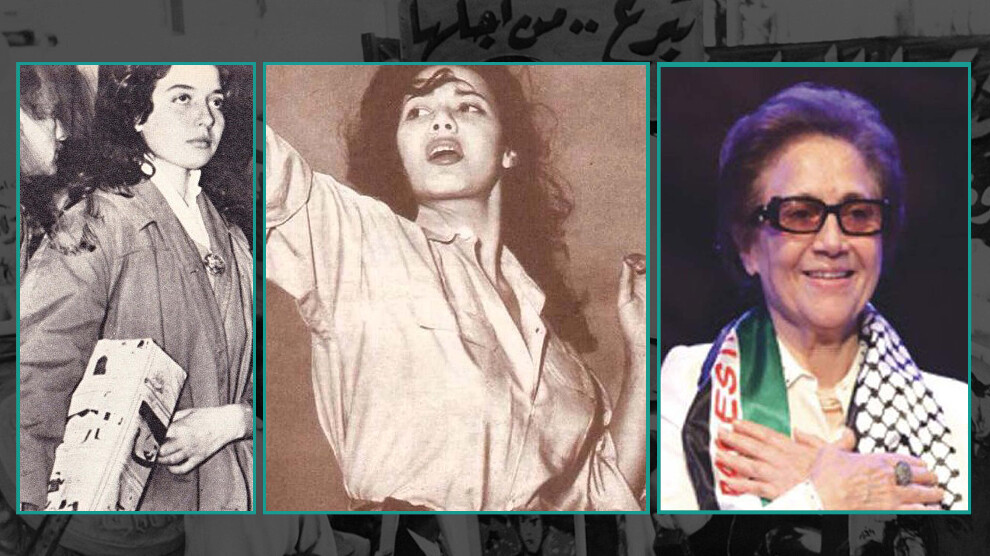 News Center - The French occupation of Algeria began in 1930. Within five years, France began to occupy the fertile regions of Algeria and transfer all the country's wealth to the citizens of France. More than a million people were killed during the occupation; thousands of buildings were destroyed and more than two million people were forcibly displaced. Djamila Bouhired was born in 1935 in the Al-Qasba neighborhood to an Algerian father and Tunisian mother in a middle class family. She was the only daughter among seven sons. Since she was the only girl in her family, she was sent to school. She spent her childhood and youth under occupied attacks of France on Algeria. This further strengthens Djamila's stance against the occupation. Djamila Bouhired was 10 years old when France committed the Sétif massacre of May 8 at the end of World War II in 1945. 45 people were killed in the massacre. This massacre revealed the national feelings of Djamila Bouhired.
"Algeria is our mother"
Djamila Bouhired went to a French school that used to force students to sing the anthem "France is our mother" every morning, but Djamila Bouhired used to sing "Algeria is our mother," which drove the French headmaster to severely punish her. Her rebellion against the national anthem of those who occupied her country at a young age proved that she would be a great revolutionary.
Djamila Bouhired was interested in classical dance and very skilled in horse riding. When the Algerian revolution broke out in 1954, she joined the Algerian National Liberation Front (Algerian Front de Libération Nationale -FLN) when she was twenty years old. She joined the Fedayeen later and was the first to volunteer to plant bombs in the roads used by the French during the occupation. Due to her heroic acts she became "most wanted."
She was arrested
In 1957, she started her journey of struggle when she detonated a time bomb in a club visited frequently by French youth doing their military service in Algeria. She was arrested after she was shot in her leg. When she was subjected to torture, she stated infamously, "I know you will sentence me to death but do not forget that by killing me you will not only assassinate freedom in your country but you will not prevent Algeria from becoming free and independent." Three years after her imprisonment, she was deported to France and spent three years there. She was sentenced to death on 16 July 1957. Popular demonstrations were organized to protest her detention and her case received regional and international attention. The day of her execution was set on 7 March 1958, but it was postponed. A decree was issued on 18 April reducing the punishment to life imprisonment. She was released from prison in 1962. She married her lawyer, Jacques Vergès, in 1965.
The famous Egyptian director, Yousif Shaheen, made a major movie production entitled "Djamila" starring the Egyptian actress, Magda. The movie was only allowed on Egyptian TV in 1998, thirty-seven years after it was produced. After the liberation of Algeria, she became chairwoman of the Algerian Women Association and was constantly at odds with then-Algerian President Ahmed Ben Bella. She was one of the many women fighting for emancipation and equality in the newly independent Algeria.