Al Sireara Women's Platform founded by Sudanese women's organizations
A group of Sudanese feminist organizations has announced the foundation of the Al Sireara Women's Platform.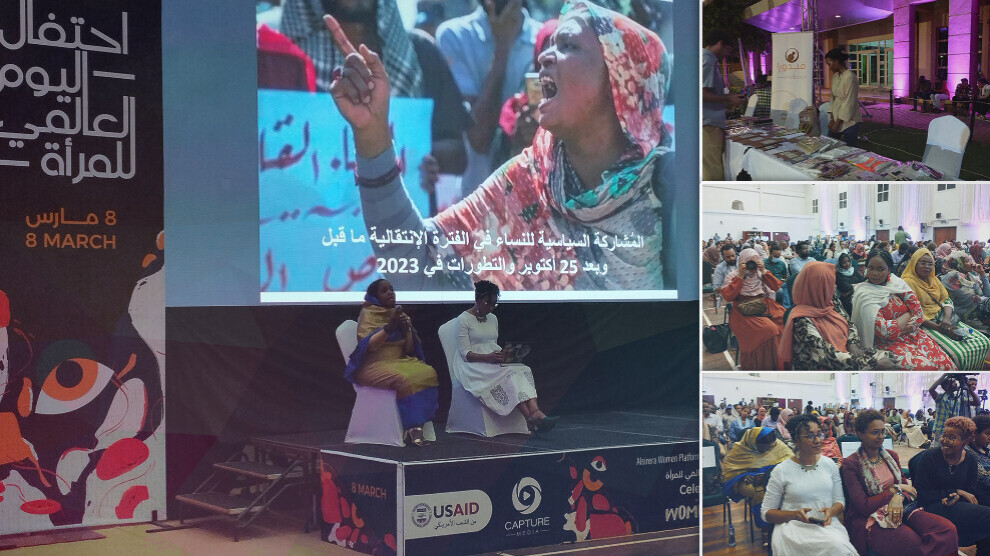 MEYSA EL-QAZÎ
Khartoum- At an event held in Sudan to celebrate International Women's Day, the foundation of the Al Sireara Women's Platform was announced.
A group of women participated in the event with their handicrafts, leather products and antiques. During the event, two documentary films telling the stories of the mothers of the victims of the Sudanese revolution were screened. The participants discussed the women's political participation in Sudan.
Fidaa Ashraf, feminist activist and platform official, said the aim of the platform is to unite all feminist organizations, groups and initiatives under its umbrella to fight gender-based violence, femicide and to empower women's political participation. "We aim to unite all women's organizations to focus on women's issues together. We want to build a better future for women with the energy of the new generation in order to close the generational gap, meet on the common ground and unite efforts," Fidaa Ashraf said.
Sulaima Ishaq, a woman human rights defender and director of the Unit for Combating Violence Against Women at the Ministry of Social Development in Sudan, also participated in the event. Pointing out how ensuring justice is important for women, she said in her speech, "Without ensuring justice for women, we cannot ensure peace in our society. If women are still unable to fight poverty, how can we make progress?"
In her speech, she also said that art plays an important role in raising awareness about the current situation and rights of women.
Photographer Hana Abdel-Majid was one of the women who participated in the exhibition held at the event. Emphasizing the importance of art in expressing social issues and the importance of visual art in changing policies and society, she said, "I have participated in the exhibition to display my photographs. My photographs show the women holding demonstrations in Khartoum and Port Sudan to demand more women's political participation."