Voice of disabled women athletes in Benghazi: Hamida Al-Mushaiti
Hamida Al-Mushaiti, who has achieved significant success in sports, calls on the authorities in Libya to support especially disabled women athletes.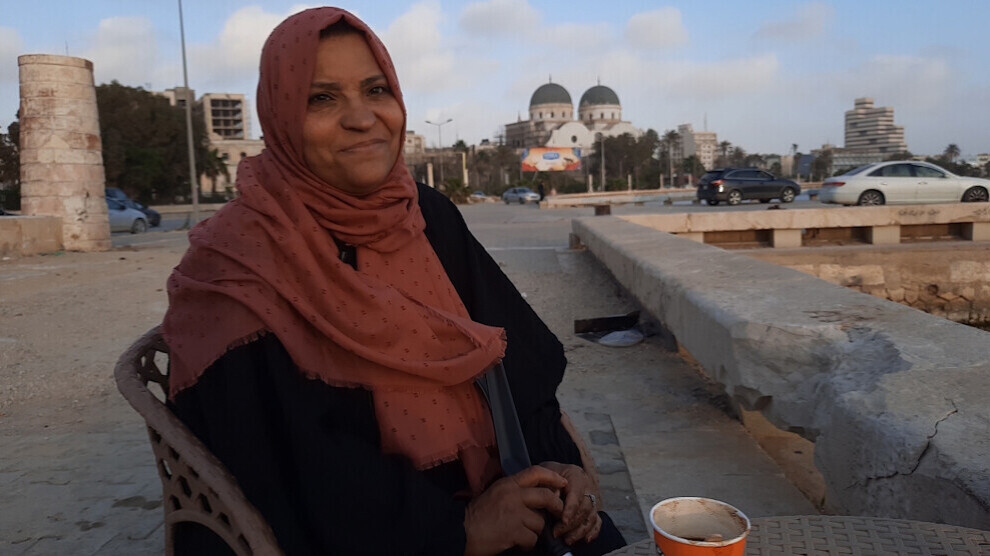 IPTÎSAM AXFÎR
Benghazi- In Libya, women with disabilities have been involved in sports since 2011. They have participated in many international championships and won medals. Ghazalah Alaqouri, an athlete in powerlifting, Rihana bin Jalil, an athlete in swimming, and table tennis player Hamida Al-Mushaiti are some of them.
Hamida Al-Mushaiti complains of the neglect and lack of interest in her and other women with disabilities, who are interested in sports.
"My first participation in the Paralympics games was in wheelchair basketball, and then I became a professional in table tennis and won several championships in Libya. I competed in the 42 km Paralympics marathon in Benghazi. Many women left the marathon after being tired because it was very long. But I did not leave and completed it," she told us.
Hamida Al-Mushaiti has loved sports since her childhood. She is now 50 years old and keeps playing table tennis.
Obstacles against women's participation in sports
Stating that the possibilities and circumstances prevented her from continuing to be involved in the sports, Hamida Al-Mushaiti said, "Most disabled women are interested in sports due to lack of support."
"Support women"
Underlining that although there are many sport clubs in Libya, there is no sport club for women with disabilities, she called on the government to support the disabled women involved in sports. The responsible authorities in Benghazi should support the women with disabilities in sports."