First women's boxing team in Gaza: "Women boxing"
Three young women practicing boxing say all women and girls should practice this sport to protect themselves and break the fear barrier.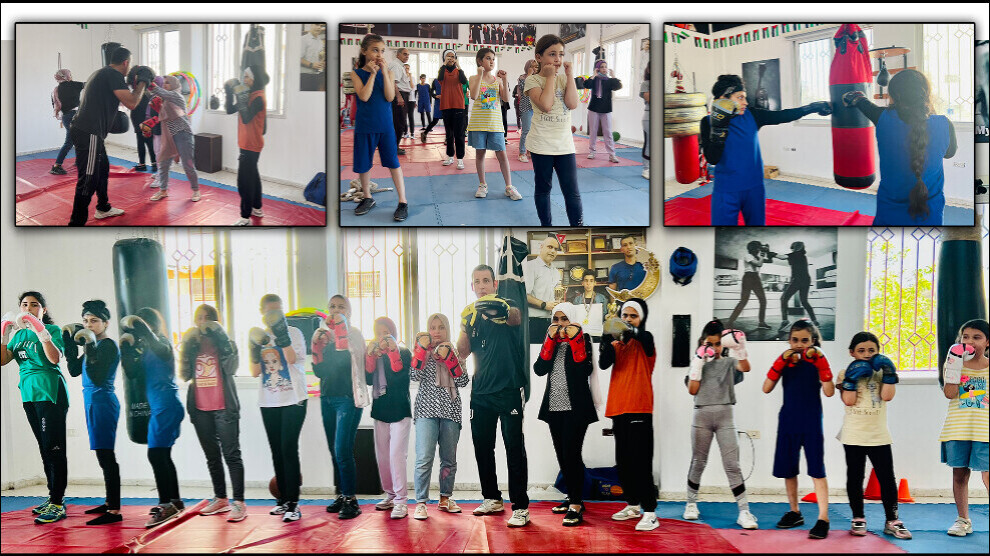 RAFIF ESLEEM
Gaza- Several women and girls have formed a women's boxing team named "Women's Boxing" in the Gaza Strip despite the patriarchal and religious stigma surrounding female sporting activities.
17-year-old Hala Ayoub, a member of the team, watched several boxing training and championships on TV or her smartphone because she didn't have any opportunity to practice this sport until her uncle Osama Ayoub told her that he could train her. "His offer made me very happy. I asked him to train several women while training me. My uncle accepted and trained me and my five friends," she told NuJINHA.
They cannot join boxing contests due to the lack of support
After getting experience in boxing, Hala Ayoub decided to train her other friends. "We had our training at the beach, park and other beautiful public places. Our number increased day by day. Women of all ages joined us. We used to get stinging and tactless comments after creating a social media page to give information about our team and encourage other girls to practice this sport. But we ignored all the negative comments. I am very happy to realize my dream. I am happy because most parents think differently about this sport. Now, they send their daughters to learn boxing.  What bothers me the most is that we cannot join boxing contests such as Asian Youth & Junior Boxing Championships due to the lack of support from the official authorities although we have asked for support from them many times. Our club is facing financial difficulties now."
14-year-old boxer
14-year-old Farah Abu al-Qumsan told us that her boxing experiences protected her from being a victim of kidnapping and robbery. When the attacker approached her, he received several punches in his face. "I can protect myself against all kinds of violence. All parents should encourage their daughters to learn this sport in order to defend themselves. Since I joined the team, I feel that I am more successful at school."
She wants to be a boxing captain
17-year-old Rahaf Abu Naji decided to join the "Women boxing" team after seeing their training on their social media page. "I sent them a message to join them and they accepted me. I also play volleyball and basketball. I really want to be a boxing captain because my father has called me 'captain' since I began to be involved in sports. My father also supports me to join international championships. I teach women living in my neighborhood how to protect themselves."