'People declared their will during 2023 Newroz celebrations'
"People declared their will at Newroz," HDP MP Dilan Dirayet Taşdemir said, "Those who carry out dirty policies against us will experience a heavy historical defeat in the face of our struggle."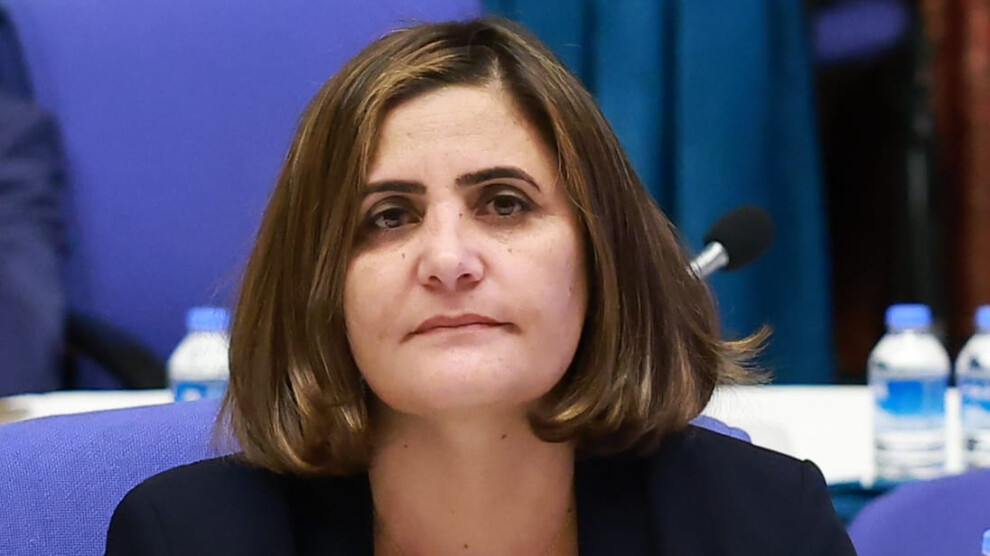 Serpil Savumlu
News Center- 2023 Newroz celebrations were held in many places of Turkey. During the celebrations, hundreds of thousands people expressed their anger, demands and hopes days before the elections in the country. This year, Newroz was not only a day of celebrations but also a day of mourning due to the February 6 earthquakes that killed thousands of people in Turkey, Kurdistan and Syria.
NuJINHA spoke to Peoples' Democratic Party (HDP) Ağrı MP Dilan Dirayet Taşdemir about 2023 Newroz celebrations, the demands of people and the upcoming elections. "2023 Newroz celebrations were different from previous years. Due to the February 6 earthquakes that killed thousands of people, people both celebrated Newroz and mourned for those who were killed by the earthquakes," she said, "What turned this disaster, this natural disaster into a humanitarian crisis, was the AKP's 20-year policies based on rent and plunder."
 "People flocked to the areas where Newroz was celebrated and gave strong messages. The sadness, anger and objection of people were felt during the Newroz celebrations as much as enthusiasm," she said. Underlining that intimidation policies have been carried out against the Kurds' demand for freedom, democratic politics, women's struggle, left socialist and democracy forces in Turkey for a long time, especially since June 7, 2015, she said, "The AKP-MHP government has used all kinds of methods to intimidate the Kurds demanding freedom, destroy their political will and eliminate democratic politics. But all these policies were failed by people participating in Newroz celebrations. We can see Newroz as a stance against all attacks and policies against the people's demands, resistance, party and democratic politics, the women's struggle, and the historical demands of the Kurds."
'People took to the streets all the pressures'
"People took to the streets to celebrate Newroz despite all the pressures," Dilan Dirayet Taşdemir said, "Because Kurds, women, revolutionary and democracy forces in Turkey know they have a legitimate right to express their demands against this brutal and fascist government. People want to be equal citizens. People want to live fairly. They want freedom. They want a country where justice and law rule impartially and independently. They want to live with dignity. When the demands of people are legitimate, their struggle can never be defeated."
 'Women reflected their resistance during Newroz celebrations'
Thousands of women participated in the 2023 Newroz celebrations by chanting the slogan "Jin, Jiyan, Azadi". "Women showed that they are determined to struggle against fascism," Dilan Dirayet Taşdemir said, "Now, women take to streets in the Middle East, Turkey and all around the world by chanting the slogan, 'Jin, Jiyan, Azadi' because this slogan is a form of manifesto for women. This slogan has become a way for women to demand equality, rights and freedom. This slogan has become the slogan not only of women but also of everyone demanding change. During the Newroz celebrations, men also chanted this slogan."
'People declared their will during the 2023 Newroz celebration'
During the 2023 Newroz celebrations in many cities of Turkey, especially in Amed, people gave messages about the 2023 elections to be held in Turkey on May 14. Dilan Diyet Taşdemir answered the question, "Have the Kurds made their choice?"
"Newroz is also a referendum. It is a declaration of will of the people against all this politics of oppression. There is an attack on our party. People participating in the Newroz celebrations gave a clear message during the Newroz celebrations. 'Whatever you do, we will not give up our struggle. We are here. We stand by our own will and our representatives,' they said during the celebrations. We see how people in Turkey demand a social change. We are ready to take any responsibility that will pave the way for democracy in Turkey. We have waged a struggle for democracy. May 14 is a start for change."
Closure case against the HDP
Pointing to the closure case against the HDP while the elections in Turkey are approaching, Dilan Dirayet Taşdemir said, "The HDP is a political party that has overcome all the obstacles with the solidarity of our people. We have not faced obstacles for the first time. The HDP has faced many obstacles not to represent the Kurdish people in the parliament. While there are 40-45 days for the elections, our party has faced a closure case. The closure case against the HDP shows that these elections will be unfair and undemocratic elections. But we always have solutions. Whatever happens, we will reflect the will of the people in the Parliament. Those who carry out dirty policies against us will experience a heavy historical defeat in the face of our struggle."
Dilan Dirayet Taşdemir concluded her speech by calling on all people to vote on May 14, 2023.