'By using weapons that are illegal worldwide, Turkey has been violating international law'
Guerilla and people's will be greater than Turkey's weapons, according to Roshen Haddou, because Turkey's deployment of internationally illegal weapons demonstrates its failure and incompetence.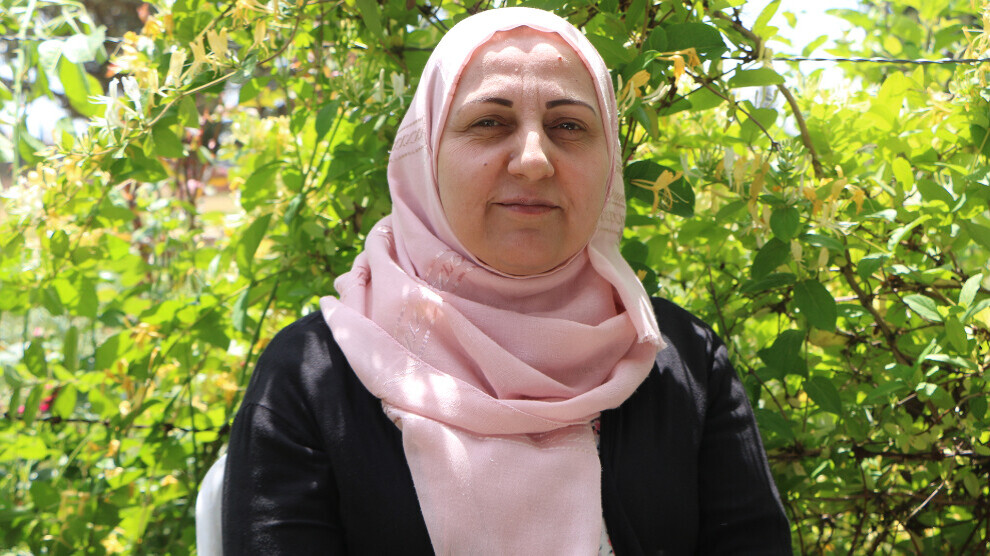 RUPARİN BAKİR
Al-Shahba - Lawyer Roshen Haddou said the Turkish state has been violating international treaties and conventions by attacking legitimate defense areas using internationally prohibited chemical weapons, adding that the Organization for the Prohibition of Chemical Weapons (OPCW) must hold Turkey accountable and carry out its duties.
Since Turkey launched its operation into the Kurdistan Region on April 17, the occupying Turkish state has openly used all brutal methods and heavy weapons that are internationally prohibited in order to suppress the people's will and eliminate the guerrilla fighters who defend the freedom and dignity of all peoples.
"Guerrilla forces fight for a democratic society"
"Guerrilla fighters fight to buy a democratic society based on democratic modernity and coexistence among all peoples across the world, especially oppressed people, that is why authoritarian governments consider guerrilla fighters as a threat to their regimes," Roshen Haddou, a lawyer in Al-Shahba Canton in northern and eastern Syria, told our agency.
"The Turkish government has a systematic policy against the Kurdish people. In fact, Turkey's past is characterized by ethnic cleansing and the eradication of all civilizations," she said, adding, "Guerilla represents the genuine will of the Kurdish people in particular, as well as all peoples yearning for liberation. The Turkish government has been attempting to eliminate the Guerilla combatants' resistance by using internationally illegal weapons."
"Many reports corroborated Turkey's use of chemical weapons"
"Turkey uses chemical weapons in its strikes on legitimate defensive zones, including the military operation it started on April 23 in the regions of Zab, Avashin and Metina," Roshen Haddou indicated.
"Turkey used chemical weapons on civilians in the villages of Shih district during the Afrin war in 2018, as well as during its airstrikes against the cities of Ras al-Ain and Tal Abyad. 13-year-old Muhammad Hamid, who was a victim of Turkey's chemical weapons, is perhaps the clearest example and proof showing that Turkey used chemical weapons against civilians. Many reports also corroborated Turkey's use of chemical weapons."
Why does Turkey use forbidden weapons in its attacks?
Roshen Haddou questioned why Turkey keeps using internationally prohibited weapons against Kurds and guerrillas, noting, "The Turkish state's inadequacy and inability to attack and destroy insurgents is demonstrated by the guerrillas' and peoples' wills being greater than their arms. As a result, it seeks for and uses the most powerful weapon available."
"By using chemical weapons, Turkey violates and exceeds all international conventions and treaties prohibiting their use in war, including the Geneva Protocol of 1925, which warns against the use of chemical weapons, as well as the Treaty on the Prohibition of the Development, Use, and Stockpiling of Chemical Weapons." There is also the International Organization for the Prohibition of Chemical Weapons, whose mission is to monitor the Chemical Warfare Convention, prevent their use and destruction (if any), improve global security, and achieve a world free of these lethal weapons.
Turkey, a member of the Treaty on the Non-Proliferation of Nuclear Weapons, intends to use chemical weapons amid complete global silence, in violation of international laws and treaties.
Lawyer Roshen Haddou called on all human rights and international organizations, led by the Organization for the Prohibition of Chemical Weapons, to do everything necessary to prevent Turkey from using chemical weapons in its attacks.