Naima Boukhotta Center provides employment opportunities to women
Naima Boukhotta, owner of the Naima Boukhotta Center aiming at providing employment opportunities to Libyan women, calls on the authorities to support such initiatives.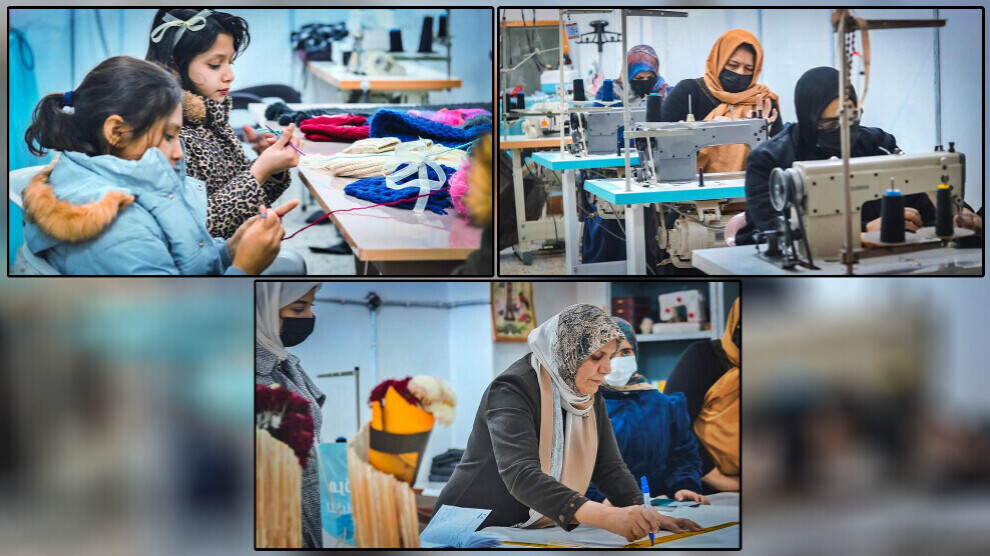 HENDIYA EL-UŞEYBI
Libya – After the 17 February Revolution in Libya, the women's movements have become stronger.  Although women have faced economic, social and security challenges, they have participated in all stages of change. Now, more women participate in the labor force, have small and medium-sized enterprises and projects across Libya.
65-year-old Naima Boukhotta is one of the Libyan women, who struggle to support Libyan women. In 2018, she opened a center to teach women and students how to sew in the city of Derna, a port city in eastern Libya.
Naima Boukhotta, the mother of four, opened the Naima Boukhotta Center to support Libyan women, who were forcibly displaced due to the civil war, by teaching them how to sew and embroider and design.
Hundreds of women attend her training courses
Until now more than 450 women have attended the training courses held by Naima Boukhotta at the center. After the women completed the training courses, they have participated in the labor force to earn a living for themselves and their families. "During the courses, the women learned how to sew, embroider and design," she told us. 
Call for support
Naima Boukhotta, who learned how to sew from her mother and grandmother, said, "I started this project to support the women affected by the civil war. I hold training courses for women to provide employment opportunities to them so that they can start their own business." Naima Boukhotta called on the authorities to support women's centers and organizations supporting women and girls in order to increase women's participation in the labor force.