War strategy: Torture and rape
Women's bodies are used as a strategy in wars and conflicts. This strategy became systematized in the 1990s in Turkey and then in Rojava and now in Armenia. An Armenian female soldier named Anush Apetyan was raped, killed by Azerbaijani forces.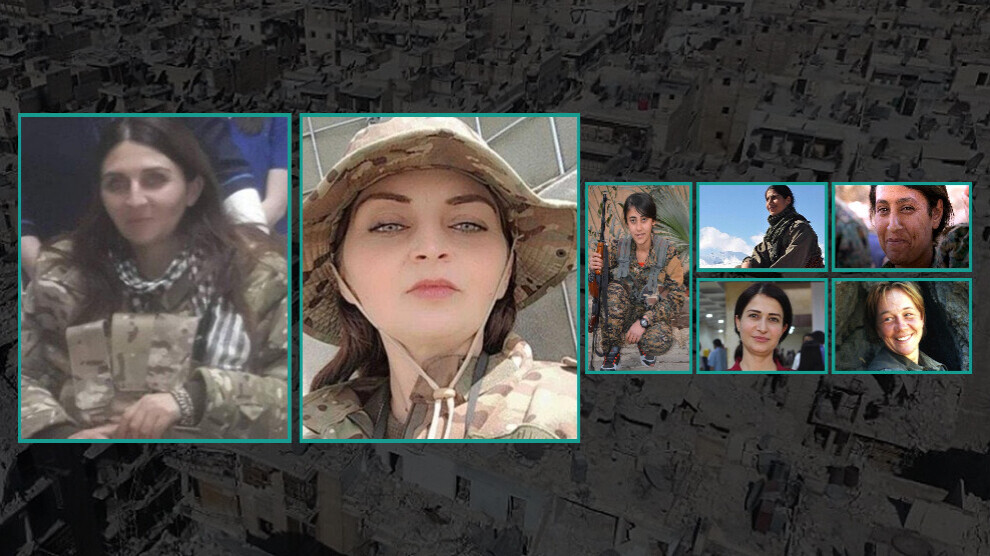 News Center- "Women are the most affected by wars and conflicts". This sentence has been used in many reports and news for years. Whenever a war or conflict breaks out, most people use this sentence. Yes, women are the most affected by wars and conflicts. Yes, women pay the price of all kinds of social, psychological, economic violence and bigotry. The reports about the rape and killing of an Armenian female soldier show how this sentence is a right sentence.
Women's bodies are used as a strategy in wars and conflicts. The most naked (!) state of women's resistance is exhibited on social media networks. Now, all women around the world should say, "War hits women the most".
Anush Apetyan was raped by Azerbaijani forces
Armenian soldier Anush Apetyan was captured alive by Azerbaijani forces during the conflict that broke out between Armenian forces and Azerbaijani forces between September 13 and 14. The Armenian Ministry of Defense announced that more than 10 Armenian soldiers were captured alive by Azerbaijani forces. The spokesperson of the Armenian representation at the ECHR Hasmik Samvelyan announced that Armenia has submitted an application to the International Court of Justice over the war crimes committed by Azerbaijan.
Hevrin Khalaf was brutally killed
History shows us how women's bodies are used in wars and conflicts. On October 13, 2019, the car carrying Hevrin Khalaf was intercepted by Turkey-backed factions. The video recorded by Turkey-backed factions showed the atrocities against Kurdish politician and activist Hevrin Khalaf. According to the autopsy report, Hevrin Khalaf was beaten over her head and left leg with a solid object. 35-year-old HEvrin Khalaf was a Kurdish politician, women's rights and environmental activist. She was targeted because she was a female politician and the video showing how she was killed was posted on social media platforms for a purpose.
 The video showing how Amara Renas was killed was also posted on social media platforms
YPJ fighter Azize Celal (nom de guerre: Amara Renas) was killed in Jalabiyya village in the countryside near Kobane on October 21, 2019 by Turkish-backed Syrian militias. The Turkisk-backed Syrian militias posted the video how they tortured Amara Renas's dead body on social media platforms.
Not a new practice
Torturing the bodies of killed female fighters is not a new practice. The dead body YPJ fighter Emine Mustafa Ömer (nom de guerre: Barin Kobanê) was also tortured in Afrin. The Turkish-backed Syrian militias first killed her and then tortured her dead body. They posted a video showing how they tortured her dead body on social media platforms.
Their naked bodies were exhibited
Not only in North and East Syria but also in Kurdish region in Turkey, women were killed and their dead bodies were exhibited on social media platforms. Women were brutally killed during the twenty-four hour curfews declared in Cizre. Soldiers first stripped them naked and took their photographs. Then, they posted these photographs on social media platforms.
 On August 10, 2015, YJA fighter Kevser Eltürk (nom de guerre: Ekin Wan) was killed in a clash with soldiers, her dead body was tortured by Turkish state forces in the Varto district of Muş province. Two days after her death, the photos of the YJA Star guerrilla stripped naked and dragged down the street by Turkish security forces were released on social media platforms.
She was buried after seven days
Not only women fighters but also civilian women were subjected to such inhuman practices. During the twenty-four hour curfew declared in Şırnak's Silopi district in 2015, 57-year-old Taybet İnan was shot dead in front of her house. Her dead body was left on the street for seven days because her children were not allowed to take her dead body. After seven days, she was buried.
Since 1980
The bodies of women began to be targeted in Turkey in the 1980s. Former sergeant Kasım Çakan wrote all information about the torture and unknown murders in his book. Many criminal complaints have been filed against the claims in his book but no action has been taken until now. In his book, Çakan says that a female fighter was raped. The book also tells how soldiers tortured the dead bodies of women in those years.
33-year-old Andrea Wolf (nom de guerre: Ronahî) was captured alive in a clash on October 23, 1998. She was tortured and executed.
On September 22, 1985, Rahime Kahraman (nom de guerre: Saadet), one of the first female commanders of the PKK, was killed along with her comrades on Mount Cudi. Her dead body was tortured and exhibited.