Gazan women demand better health services
Gazan women suffer due to the lack of medical supplies at hospitals, which risk their lives. They demand better health services.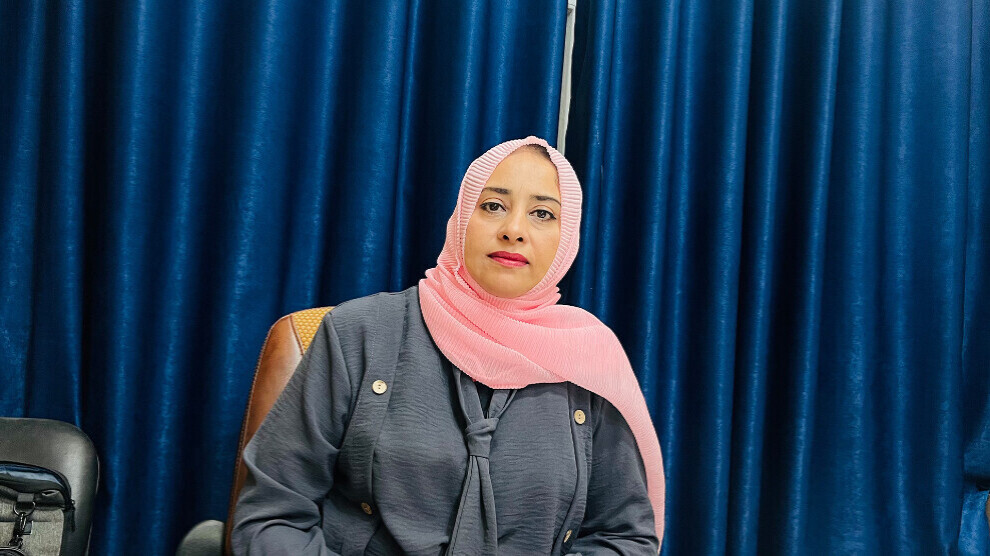 RAFIF ESLEEM
Gaza- Gazan women suffer from poor health services, especially poor reproductive health services, at hospitals. At maternity units, they are subjected to a series of systematic violence and neglect that may affect the health of the mother and fetus or lead to the death of one of them.
NuJINHA spoke to several women about their experiences at hospitals. Women asked us to keep their names confidential.
One of the women told us she had gone to a hospital with medical insurance due to her labor pain. She waited for the medical examination for several hours. After several hours in pain, she managed to enter the examination room. "But I was shocked when I saw the very high medical exam table. There was no ladder for me to climb up and down. The healthcare workers did not provide any care or assistance. At the maternity unit, I was humiliated and despised. I was told naughty words. Unfortunately, women face such things at public hospitals. They cannot go to private hospitals because the pre-delivery and post-delivery expenses are very expensive at private hospitals," she told us.
 'Negligence killed my baby'
 Another Gazan woman lost her baby due to negligence at a public hospital. "Negligence at the hospital killed my baby and I returned home empty-handed. I asked the nurse to come to check the heart of the fetus whose pulse had stopped several times but she did not pay me any attention. Hours later, she came and told me my baby's heart stopped beating. Then, she punched my stomach several times and then transferred me to the operating room. I was left alone for hours in the operating room."
'Women's rights are violated'
"The right to treatment is one of the basic human rights that should not be violated," said Mervat Al-Nahal, a lawyer working with the Al Mezan Center for Human Rights in Gaza. "Palestine has signed and ratified many international conventions and treaties. According to these conventions and treaties, Palestinian hospitals have to provide health services to its citizens and reproductive health services to women. Women have the right to the enjoyment of the highest standard of health; however, women's health rights are violated in Palestine."
Calling on Palestine women to report rights violations against them to the Health Minister of the State of Palestine, Mervat Al-Nahal said, "There are special reproductive health programs for pregnant women to provide periodic health care through small clinics and hospital branches in the city; however, they perform small operations as a result of their poor capabilities, and thus the patients remain in pain for hours."
The Israeli siege on Gaza also affects the health services provided by hospitals. "Israel has prevented medical equipment from entering Gaza for nearly 17 years. The lack of medical equipment prevents healthcare workers from working effectively. Another problem in the Gaza Strip is that the city has suffered from a chronic electricity deficit. The power can go off for four hours or eight hours. Hospitals have a responsibility to find out how they can keep the medical devices working for the longest possible period."
Mervat Al-Nahal concluded her speech, saying, "Unfortunately, women suffer every day from this reality and are forced to receive health services from private hospitals. The most affected groups are cancer patients because they require Israeli permits to exit the Gaza Strip for health care. Israel denies treatment for cancer patients from Gaza. Many cancer patients lose their lives while struggling with the pain."