Portrait of the day: Mai al-Kaila
Mai al-Kaila is a Palestinian doctor, diplomat, and politician, and the first woman to hold the position of Health Minister of Palestine.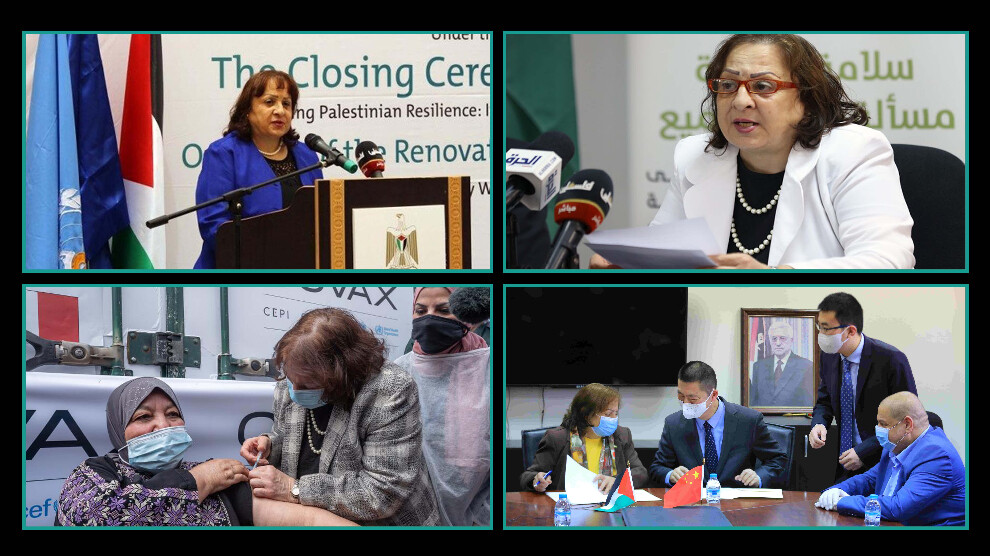 News Center - Mai al-Kaila was born in Jerusalem on April 8, 1955. She received her basic and preparatory education in the schools of Birzeit and her secondary education at the Private College in Ramallah. She studied nursing at the Augusta Victoria Hospital in Jerusalem. She studied medicine at the University of Granada in Spain and then she specialized in the field of obstetrics and gynecology at the University of California, San Francisco in the United States of America and obtained a master's degree. She obtained her Ph.D. in Public Health and Epidemiology from the University of Chile.
She participated in the World Conference on Women
Mai al-Kailah worked as a resident physician at the Palestine Red Crescent Hospital in Jerusalem in the Obstetrics and Gynecology program and as a lecturer at Al-Quds University in the Public Health Department, and at UNRWA as head of the Motherhood and Childhood Program.  In 1994, Mai Al-Kailah was appointed to the Palestinian delegation to participate in the World Conference on Women, 1995 in Beijing, China.
She was awarded a gold medal
Mai al-Kailah was appointed as the Ambassador of the State of Palestine to Chile on 31 October 2005. On October 1, 2013, she was appointed as the Ambassador of the State of Palestine to Italy. On December 4, 2016, she won the Palestinian Revolutionary Council elections, which were held during the seventh conference of Fatah, and became a member of it. On April 13, 2019, she was appointed as the Minister of Health of Palestine. In 2017, she was awarded a gold medal by the Norman Academy in cooperation with the Italian Air Force for her activism and defense of Palestinian human rights.