Violence against animals discussed in Tunisia
After a video showing a leg of a goat was cut off spreads in Tunisia, the laws protecting animals from violence have begun to be discussed. Lawyer Dersaf Shuaib told us that there are laws protecting animals in the country but they are not implemented.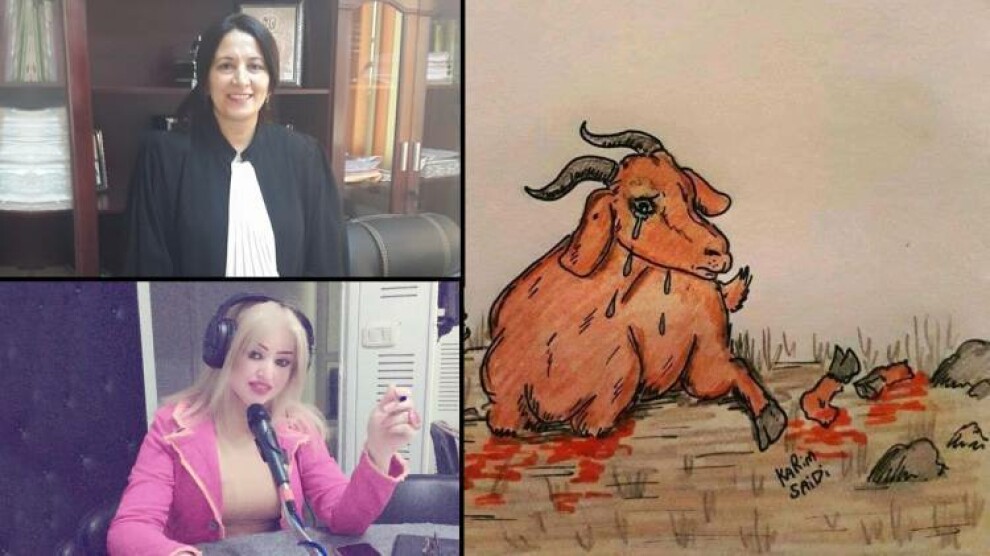 ZOUHOUR MECHERGUİ
Tunisia- The video showing a leg of a goat was cut off by an unknown person sparks anger among social media users in Tunisia. Animal rights organizations demand that the person should be punished.
The Tunisian Ecological Association has filed a lawsuit to identify the unknown person and to reveal the circumstances of the incident. Abdel Majid Debar, president of the association, told JINHA that the file has been submitted to the prosecutor's office in order to reveal the truth. She also emphasized that a firm stance is needed to solve the problems threatening animals and the environment.
Laws are not implemented
Dersaf Shuaib, a human rights lawyer, spoke to JINHA about the rights of animals in the country. Stating that she filed the lawsuit on behalf of the Tunisian Ecological Association, Dersaf Shuaib underlined that this lawsuit is important in order to reveal the identity of the person. "Tunisia has laws protecting animals; however, these laws haven't been implemented for years," she said.
According to article 317 of the Tunisian penal code, a person can be sentenced to 15 days imprisonment and a fine of 4.80 dinars. "If someone kills an animal, the person can be sentenced to a week or month imprisonment. But these laws haven't been implemented," she told us.
We should raise our voice against violence
Recalling that a man was sentenced to two years in prison after burning a cow, Dersaf Shuaib said that the man was sentenced to prison for not burning the cow but for assaulting the property of others. Stating that not only people but also animals have been recently subjected to violence in Tunisia, Dersaf Shuaib said, "The phenomenon of violence has become very common in Tunisia despite the existing laws." Addressing the social media users, she emphasized that they should raise their voices against all forms of violence.
Awareness-raising campaigns
Jamila Ammar, president of the Rahmah Animal Welfare Association, told us that more awareness-raising campaigns should be launched to protect animals. "Shelters should be built for care and treatment of animals under the supervision of the state, and in cooperation with NGOs."