Chemical attacks affect agriculture
Speaking about the chemical weapons used by Turkey in attacks, agricultural specialist Seher Hesen Hemereşid stated that chemicals negatively affect agriculture and agricultural products.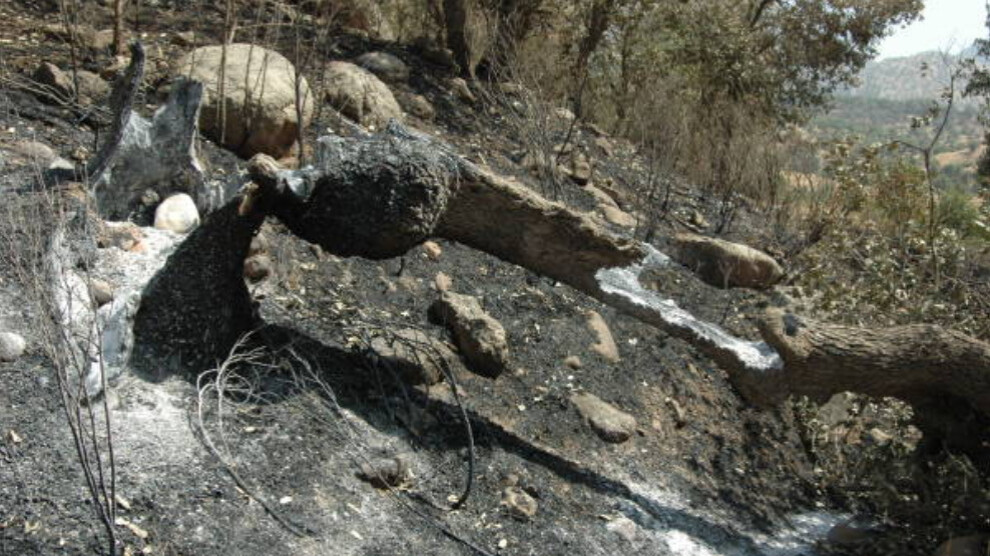 MÎHRÎBAN SELAM KAKAYÎ
Halabja- In April 2021, Turkey launched an operation in the Kurdistan Region. Thousands of trees were cut down, forests were burned and chemical weapons were used 323 times. Many lives and the environment were destroyed in the operation.
As a result of the bombardment of the cultivated fields in the Kanî Mîran and Wirya villages of Pêncewîn on August 24, 2021, the citizens lost 70 million. Turkey also shelled the border regions, Qandil, Sharbajar, and Behdinan. According to the International Christian Peace Organization (CPT), more than 12,000 hectares of farmland were destroyed and burned from the beginning of 2021 until August due to the bombardment of Turkey.
Chemicals harm the soil
Agricultural specialist Seher Hesen Hemereşid spoke to NuJINHA about the effect of the chemicals used by Turkey on agriculture. Starting her speech by emphasizing the effects of bombardment and chemicals on nature, she said, "When we look at the effects of bombardment on nature and farmland, we can clearly see that chemicals were used during the operation.  Because chemicals remain on the soil and cause great damage to the soil. The used chemicals not only change soil properties but also affect the quality of the products."