Two women who visit Amed: Hanging flags are the breaking point of the state
Two women named Nesrin and Jiyan, who went to Turkey from the Kurdistan Region of Iraq, told us what they saw at the border gate and in Amed.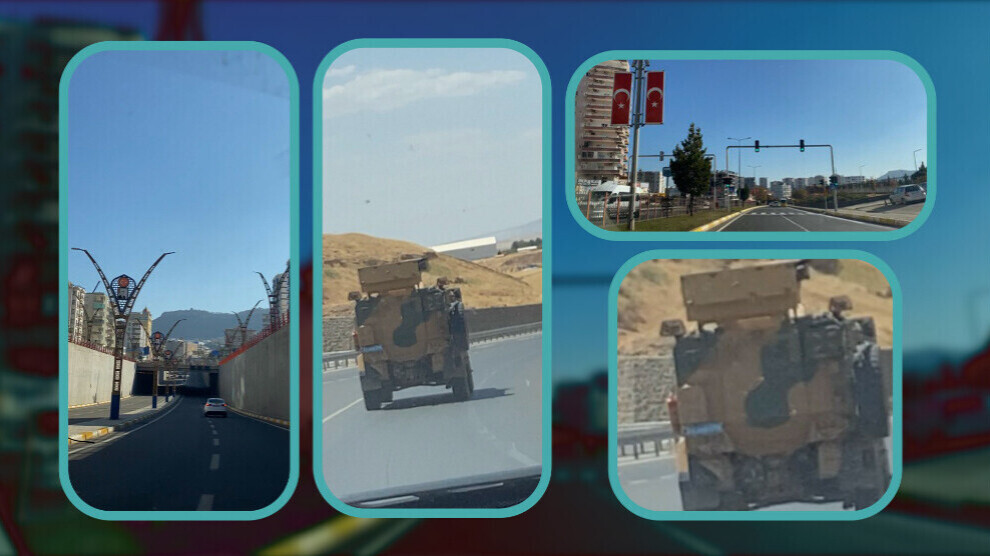 LAVE KURDE
Sulaymaniyah- The male-state system always uses all forms of oppression and persecution against people in order to maintain its own ideology. The Turkish State, which maintains the Ottoman tradition, has also carried out war policies on the Kurdish people, particularly since the 80s. While these anti-democratic practices have been written in many reports, the regions where the Kurds live have been turned into open prisons. In November, two women from the Kurdistan Region of Iraq went to Turkey in order to see beautiful places. However, they faced rights violations during their visit. They told NuJINHA what they faced in Turkey.
'They are angry and rude'
Nesrin entered Turkey from the Ibrahim Khalil Border. "When you approach the border gate, you feel fear.  A group of Turkish soldiers searches your bags. They keep you waiting for hours. They are angry and rude towards the Kurdish people. You see wire fences and columns in the place where your bags are searched. People cannot go out from there without permission. When you leave, you cannot go back. Once, I forgot my passport in the car. I had to go back; however, the Turkish police did not allow me to take my passport. I faced disrespectful behaviors until I told them my problem. I could barely go back and take my passport," Nesrin told us. 
'They turned everywhere war zones and prisons'
Another woman who went to Turkey from the Kurdistan Region of Iraq is Jiyan. Speaking about the searches at checkpoints, she said, "You feel fear as you approach the checkpoints. I was stopped at many checkpoints in Amed (Diyarbakır). Armored vehicles patrol in the Sur district of Amed until late hours. This situation scared me a lot." When Jiyan was in Amed on November 2, 2022, she learned that the Mewt town of Sulaymaniyah was bombed. "Warplanes flew in Amed every night. We could see them. When I saw the news about Sulaymaniyah, I understood why the warplanes flew. That time, I understood that the Turkish state turned everywhere into war zones and prisons."
'It tries to prove its existence'
Jiyan and Nesrin also told us, "The photos of Tayyip Erdoğan and Turkish flags were hung on every street. The photos and flags show that the Turkish state uses all forms of oppression and persecution against people. A flag symbolizes a nation. However, the Turkish state uses the flag against the Kurdish people. Hanging flags are the breaking point of the state. It tries to prove its existence by hanging these photos and flags."