Resistance becomes lifestyle for people living in Sherawa under constant Turkish attacks
The residents of Sherawa town of Afrin live under constant attacks by the Turkish state and Turkey-backed factions. They say they will never leave their hometown and resist all kinds of attacks.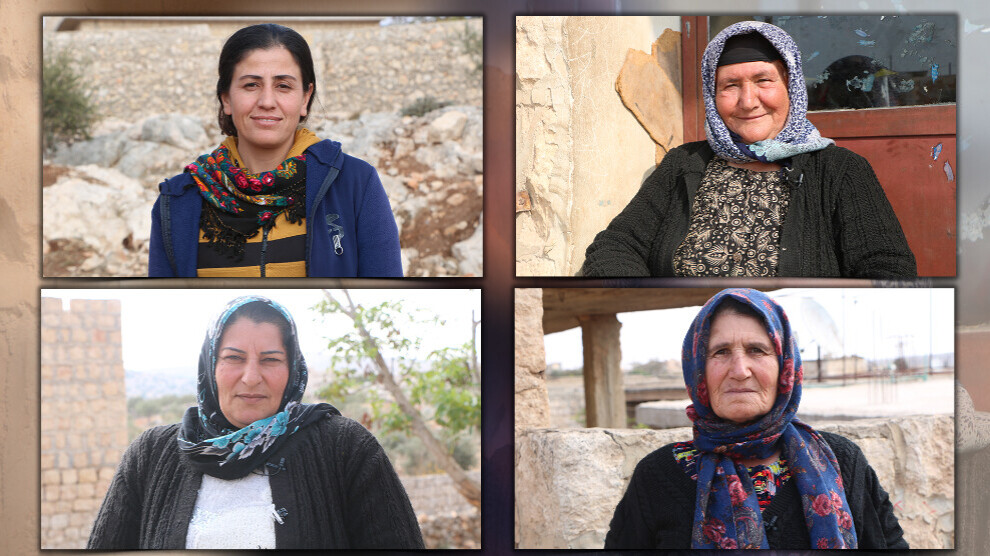 RAPARİN BAKER
Shahba- Thousands of people in Afrin were forcibly displaced after the Turkish state and Turkey-backed factions attacked Afrin in January 2018. The villages of Sherawa town, south of Afrin, are still under constant Turkish attacks and shelling. Six villages of Sherawa named Bashemrê, Meyasê, Gundê Mezin, Birc Qasê, Zernayîtê and Kelûtê are some of these villages, where displaced people take shelter.
The residents of these villages continue to resist the ongoing Turkish attacks together.
"We will not leave our village"
Almasa Ali, a resident of the village of Bashemrê, commented on the ongoing attacks on Sherawa and its villages. "Our village is shelled almost every day by the occupying Turkish state and its armed factions. Their aim is to force us to leave our village," she said, "The town of Sherawa is surrounded from the west by the Turkey-backed mercenaries and from the east by the armed forces of the Syrian regime. There is no difference between the policies of the two parties. They use weapons against civilians. The Syrian regime implements a policy of starvation and restriction against the displaced people, to make our living situation more difficult. However, the Turkish attacks will not break our resistance and will. We are determined to resist all kinds of attacks. We will not leave our village."
"The situation of sick people is deteriorating"
Speaking about their living conditions, Laila Hassan, a resident of the village of Gundê Mezin, said, "These six villages are close to the areas occupied by Turkish forces and Turkey-backed factions. These villages are always subjected to Turkish shelling. People living in these villages suffer from both economic problems and the lack of health services.  There is no health center in these villages. The Syrian regime forces do not allow sick people to go to hospitals in Shahba and Tel Rıfat. The situation of sick people in these villages is deteriorating every day." Underlining that the Turkish forces attack everyone, including civilians, Laila Hassan said, "Their aim is to break our will. Our weapon against the ongoing Turkish attacks is our resistance. We will keep resisting. The Turkish state occupied Afrin and now tries to occupy other areas. But we will resist in Sherawa to return to Afrin."
"Safe return must be ensured"
Qadifa Nabo is a displaced woman from Afrin's Kemar village. "We had to leave our home in Afrin due to the Turkish attacks. We took shelter in Sherawa in order to return Afrin when it is liberated. However, the Turkish forces target us in Sherawa. I call on the human rights organizations to end the Turkish occupation and ensure a safe return to the displaced people of Afrin."
Fatima Bako, a resident of the village of Birc Qasê, said, "We are subjected to attacks and shelling every day. Our children are killed in front of us. I call on all countries to raise their voices against the ongoing Turkish attacks."