People of Hasakah: We will resist with the revolutionary spirit
The Kurdish, Arab and Armenian people living in Hasakah say that they will resist the Turkish attacks on North and East Syria with the revolutionary spirit and that the attacks target the system of the people.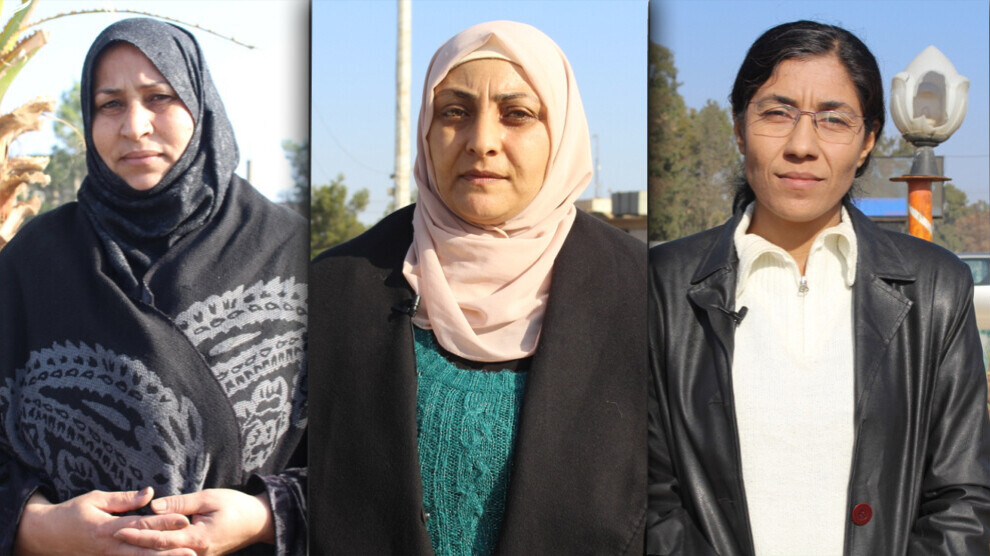 RONÎDA HACÎ
Hasakah- On November 19, the Turkish state launched airstrikes on Kobanê, Dêrik, Şehba, Dirbesiyê, Şera and Zirganê in North and East Syria. People all around the world have taken to the streets to protest the Turkish airstrikes. The Kurdish, Arab and Armenian people of Hasakah also react to the Turkish attacks. They say they will resist the attacks with the revolutionary spirit and protect their region.
People unite against the Turkish attack
Enuş Teteriyan, an Armenian woman of Hasakah, told NuJINHA that the Turkish state repeated the 1915 genocide. "The Ottoman Empire committed a genocide against Armenian in 1915. It killed one million people and forcibly displaced thousands. Some Armenian were forced to convert into Islam and lost their language and culture. The Revolution in Rojava is a change for Armenian people living in North and East Syria. Armenian people are able to revive their history thanks to this revolution," she said, "We saw our own existence in the philosophy of Kurdish people's leader Abdullah Öcalan. The Democratic Nation Project is carried out in the region. The project aims to protect the values of all people from different nations. Today, the Turkish state attacks North and East Syria to target the will of all people. However, the people of the region unite against these attacks. We protect us against the attacks together.
"It will be defeated"
Rîm Wedeyî emphasized that the Turkish state and its partners carry out attacks because they see that all people of NE Syria live under the umbrella of the Democratic Nation project. "This project is a role model for the whole world. For this reason, it (Turkish state) sees this project as an attack on its own existence. We know that these attacks are a continuation of the conspiracy on November 9, 2019 (The occupation of Serekaniye). Its attacks cannot break our will. We stand by the fighters of the YPJ, YPG and SDF. It (Turkish state) will be defeated by the revolutionary spirit," she said.
"The social contract is targeted"
Emphasizing that the Turkish state targets the achievements of the revolution in its attacks, Silava Ehmed said, "In such a sensitive period, the Autonomous Administration has been working on the draft of the Social Contract to protect the rights of people from all nations. It is an important step for every individual in our society. The social contract is targeted by the Turkish attacks. It aims to prevent the development of our region. For this reason, the Turkish attacks are the attacks on every individual living in the region. We chose to follow the philosophy of leader Abdullah Öcalan. We will never give up our cause for freedom. We will always resist attacks."