Members of Kongra Star: We will resist the attacks
Calling on the international organizations not to remain silent against the ongoing Turkish attacks in North and East Syria, Kongra Star members Meqbûle Elo and Sakine Mihemed said that they, as the Kurdish women, will resist the attacks to the end.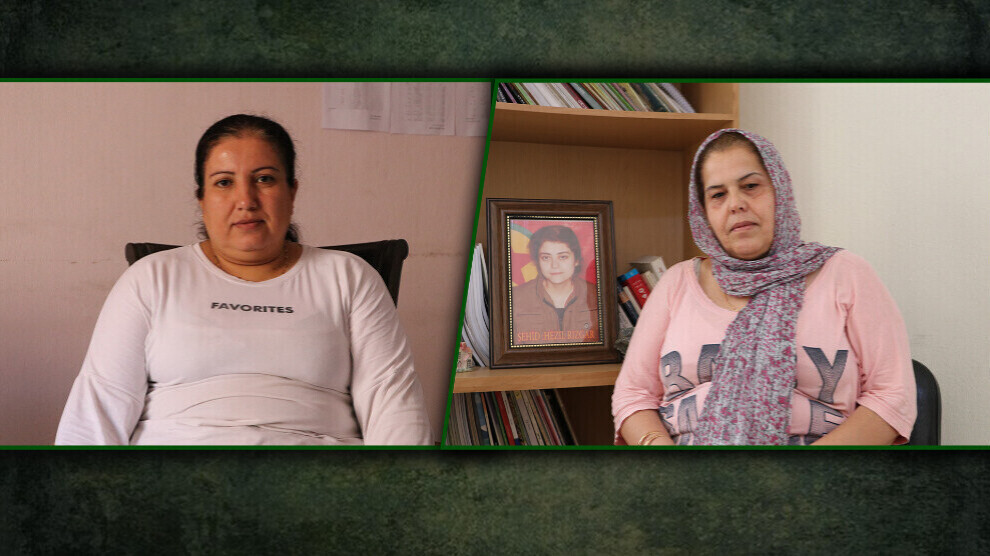 FERYAL MIHEMED
Aleppo- The inhuman attacks of the Turkish state in North and East Syria continue to spark reactions all over the world. Meqbûle Elo, a member of the Women's Academy of Kongra Star, and Sekine Mihemed, a member of the Education Committee of Kongra Star, spoke to NuJINHA about the Turkish attacks in NE Syria and said that they will fight and resist until they reach freedom.
"We will defeat the genocidal policies"
Noting that the recent Turkish attacks have been intensifying especially in Shahba and Tall Rifat, Meqbûle Elo indicated that the Turkish state has been targeting the struggling Kurdish people to break their will. "Today, we see that the occupying Turkish state aims to occupy everywhere the Kurds live. The process we have been going through is a sore process because we will survive or die at the end of this process. This era is the era of genocide but we will defeat the genocidal policies. Erdoğan always wants to scare the Kurdish people, but we always stand firm, we will protect ourselves and our culture to make our existence permanent," she told us.
"We will not leave our lands"
Stressing that the current Turkish attacks in NE Syria are new attacks, Sekine Mihemed said, "The Turkish state continues to threaten the people of the North and East Syria. As the people of Afrin, we always stand on our feet. Erdoğan and his armed factions destroyed all historical buildings in Afrin. Their aim is to do the same thing in Shahba and Tall Rifat. Now, the Turkish state wants to occupy Tall Rifat and Kobanê. But we will not leave our lands."
Call on the international organizations
Calling on the international organizations not to keep silent against the ongoing Turkish attacks in their region, Sakine Mihemed said, "We, as the Kurdish women, promise that we will never give up our struggle and we will fight and resist until we reach freedom."