Interview with Palestinian woman about Nakba
"Palestinian women commemorate the Nakba every year so as not to forget it. This year, we commemorate the 75th anniversary of the Nakba," said Suad Haijo, a Palestinian woman.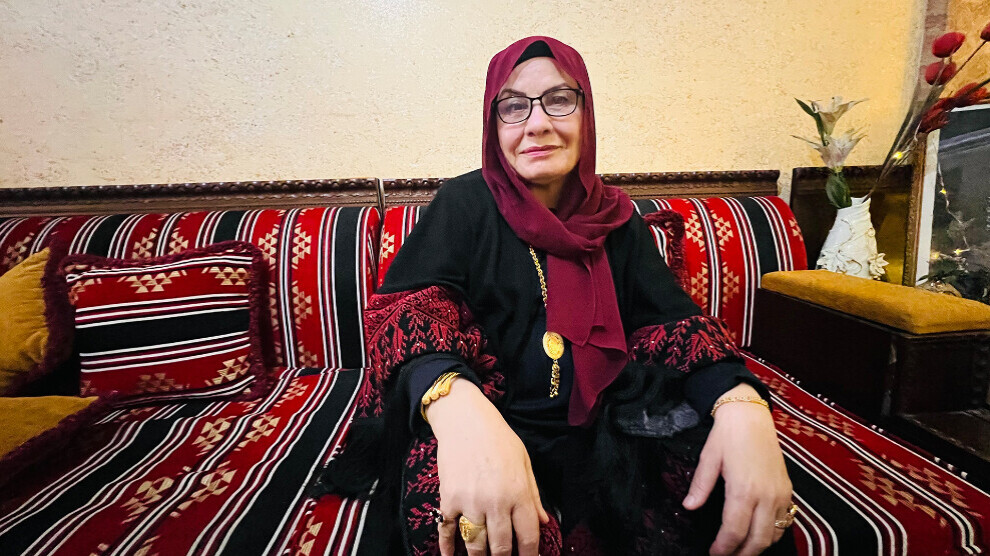 RAFIF ESLEEM
Gaza- 75 years have passed since the mass displacement of Palestinians known as "the Nakba" or "the Catastrophe" took place on May 15, 1948. The Nakba has been commemorated all around the world every year on May 15.
NuJIHNA spoke to Suad Haijo, member of the General Union of Palestinian Women, about the Nakba. Noting that Israel forced people to leave their home 75 years ago, she said, "The Israeli forces entered villages, killing the men, attacking the women and confiscating their properties. Palestinian people fled with their children because they were afraid of the persecution of Israel."
'Israeli forces destroyed cities and villages'
Noting that the Israeli forces destroyed cities and villages, Suad Haijo said, "Women locked the doors of their houses and took the keys of their houses with them so that they could enter their houses when they returned. The Israeli forces completely destroyed some cities and villages in order to prove to the world that there were no people living there. Some women left their houses by forgetting their children inside. My mother also witnessed the Nakba. She had a different story. During the attacks of the Israeli forces, my two brothers were at home and choked to death. Then, forcibly displaced people began to live in a refugee camp. The shelters that they stayed in had the roof made of iron sheets that could not protect themselves from cold weather in winter and hot weather in summer. For these reasons, women suffered more."
Noting that women in the camp had to wake up early in the morning since the task of fetching water fell on them, Suad Haijo added, "They walked for hours to fetch water because the closest water sources were far away from the camp. Women had difficulties in adapting to the conditions of humiliation in which they were placed. Sometimes they would cry over what we lost, sometimes they would talk about their beautiful days in our small and safe village while cooking for their children."
She returned to her homeland after years
Instead of surrendering, the Palestinian women turned the camp into a place of joy and encouraged their children to study and learn. "We used kerosene lights to study at night. It was very difficult for me but I had no choice but to fight like my mother. Before my mother passed away, she told me that I should return home one day. After a long struggle, I managed to visit her homeland. About 10 years ago, I went there and found our house but it was destroyed."
'We still remember the stories of our mothers and grandmothers'
Pointing out that Palestinian women never forget what was stolen from them, Suad Haijo said, "We still remember the stories of our mothers and grandmothers. For this reason, we commemorate the Nakba every year so as not to forget it."