94 women killed in Afrin in a year
Women living in the occupied areas are subjected to all forms of violence. Hêvîn Mihemed, coordinating member of Kongra Star, said the women face violence everywhere and that they will do their best to end violence against women.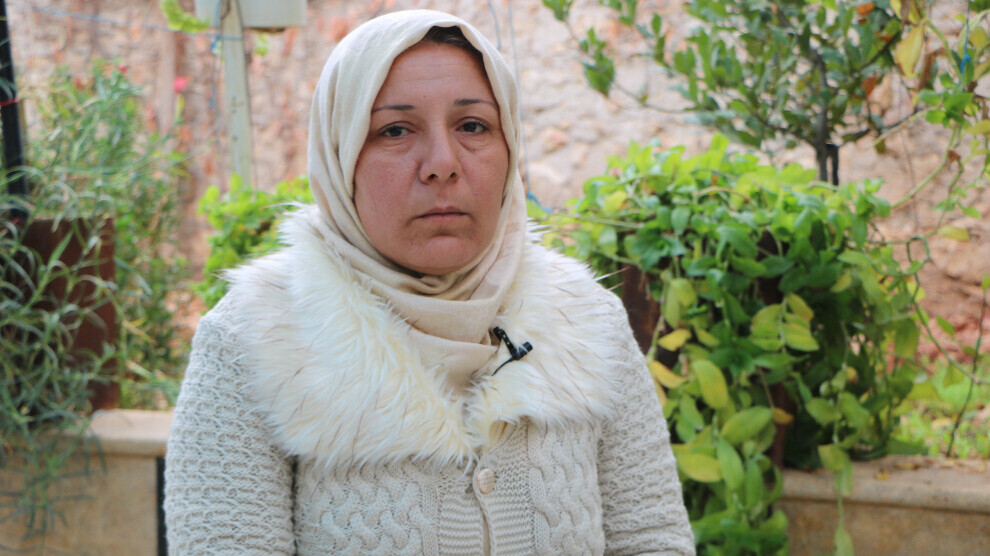 HESNA MIHEMED
Shahba- In a year, 94 women were killed and eight women died under suspicious circumstances in Afrin, which was occupied by the Turkish state in 2018, according to the report released by the Syria-Afrin Human Rights Organization. 71 women were subjected to rape and more women were subjected to torture and violence, the report said. NuJINHA spoke to Hêvîn Mihemed, coordinating member of the Kongra Star in Shahba's Ehdas town.
Indicating that many women rose up against the practices against them following the Revolution in Rojava, she said, "The women of Rojava began to resist the inhuman practices against them thanks to the Women's Revolution. Their resistance has become a role model for women all around the world. The defeat of ISIS proved the heroism of the women of Rojava. Kurdish women have represented women from all over the world and made their voices and their resistance heard all around the world."
"Women are subjected to violence everywhere"
Underlining that women living in the occupied areas of North and East Syria are subjected to all forms of violence to be silenced, Hêvîn Mihemed said, "All forms and methods of violence and torture are used against the women living in the occupied areas. Women are first targeted because the struggle and achievements of women are against the patriarchal system. We will reveal the inhuman practices and violence used against women in Afrin by the invaders. The same system and mentality are carried out against women in Rojhilat Kurdistan. Protests against this system and mentality sparked in Rojhilat Kurdistan following the killing of Jina Mahsa Amini. Women being kept in the prisons of the Turkish state are also subjected to all methods of torture."
"We will prevent violence"
Adding that they will be the voice of women victims of violence, Hêvîn Mihemed said, "We will further expand the voice of women rising against the sovereigns and protect women's rights. We will end violence against women by carrying out more activities. After the Rojava Revolution, women have already proven themselves by taking part in military, politics and society.  This revolution is known as the Women's Revolution in the world. The women of Rojava take to the streets and hold protests against the patriarchal system. We will end violence against women through education. Now it is time for women's freedom."