Narges Rahmani: Fitness, bodybuilding, Zumba trainer in Iran
Women, as mothers and the hearts of the families, should take better care of their bodies. Unfortunately, because of the challenges and underestimating the importance of sports, they spend little time and money on it.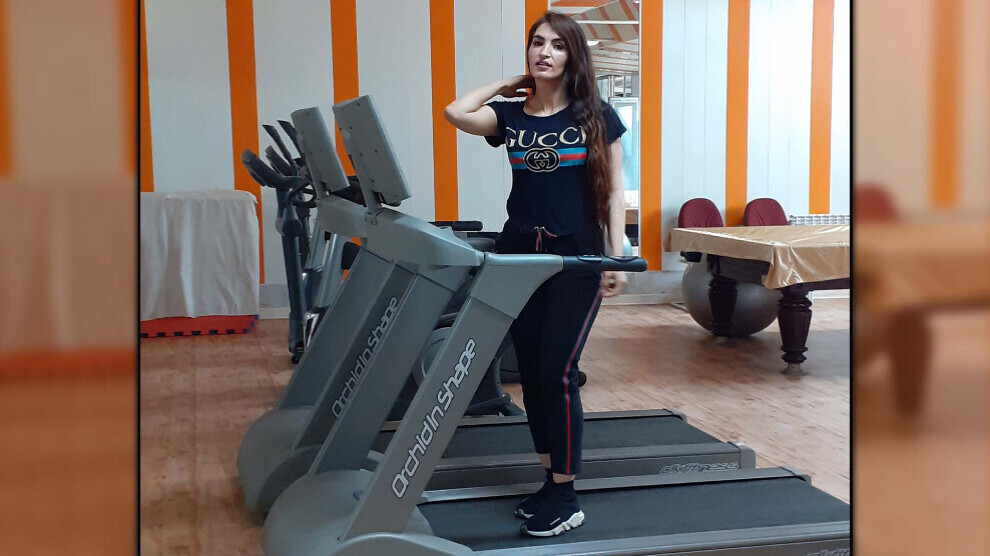 HIMA RAD
Sanandaj - Although it has to be a daily routine; Iranian women are prevented from being involved in sports for different reasons. We interviewed Narges Rahmani, fitness, bodybuilding and Zumba trainer in Iran about women's participation of Iranian women in sports. Speaking about her interest in sports, she said, "I was interested in sports since I was 18. I started doing sports every day to be a fitness trainer. I worked as a fitness trainer in Sulaymaniyah province (Başûrî Kurdistan or Southern Kurdistan) for seven years. Then, I decided to return to Iran and work here to support and encourage women to be involved in sports. I first worked at a gym for a while and now I am fitness, bodybuilding and Zumba trainer at the Hotel Shadi in Sanandaj.
Pointing out that exercise alone is not enough for physical fitness, she told us that the most important point is a healthy diet, because exercising destroys the muscles and only by having a healthy diet and rest can rebuild and recover the body. Then, you lose weight and have muscles.
"Women shouldn't wait for others approval and encouragement; they should be determined to follow their goals"
Speaking about wrong ideas about women's bodies, Narges Rahmani said that some women do not want to do bodybuilding exercises because they are afraid of having muscular bodies. But bodybuilding exercises are not to have muscular bodies. Another reason why they do not want to do exercises is that they do not get a result because they do not have a healthy diet, enough sleep to get the desired result.
Narges suggested women do fitness in order to burn fats "because it allows activities that involve large muscle groups and they can burn fats faster. If they want to become trainers, they should receive proper training from professional trainers. 
Narges also spoke about her future goals and said, "I want to start my own gym and help people suffering from diseases such as atherosclerosis, lumbar disc, heart diseases, etc. which can be treated with exercises. There is proper exercise for each disease. Women should see exercises as part of their daily routines and take good care of their mind and body."
She also suggested women wanting to enter the sports world not to wait for others approval and encouragement but be determined to follow their goals. "They should focus on their goals because they are more important. No one encouraged me when I decided to do sports so all women can do sports."