She follows her dreams with one hand
Walaa Nateel follows her dreams with one hand despite all the challenges and the dire economic situation.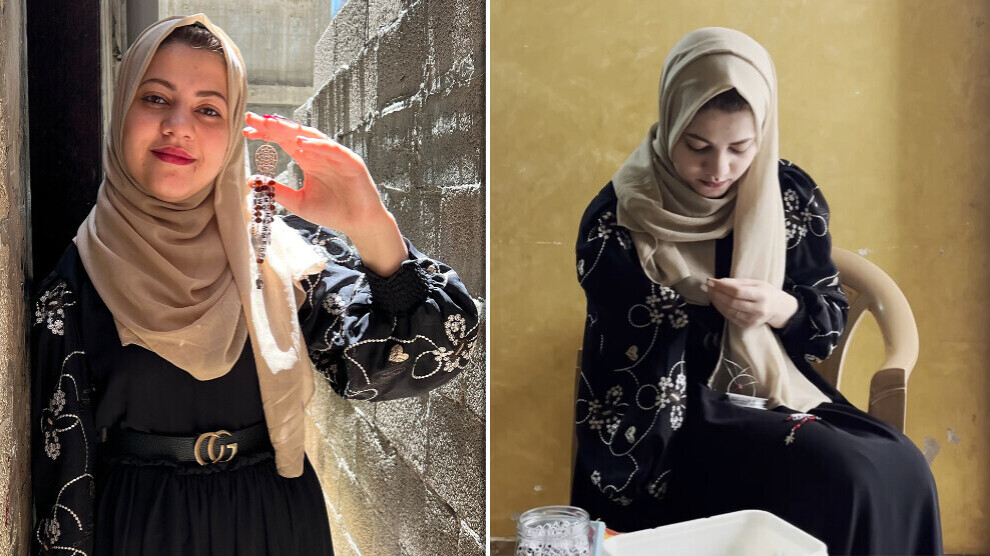 RAFİF ESLEEM
Gaza- Walaa Nateel is a 19-year-old young woman living in the Gaza Strip. Born with a partial disability in her left hand, she never sees her disability as a deficiency because her family never makes her feel it as a deficiency. During school years, she always tried to be the best and participated in all activities exhibiting handicrafts. Both her colleagues and teachers have great respect for her determination.
What bothers Walaa Nateel the most is people's endless curiosity and questions. Sometimes she sees her colleagues trying to touch their hands. She tries to answer their questions about how she succeeds despite her 'disability' but it's really uncomfortable for her.
She trusts her daughter
Her mother Nida Nateel told us that Walaa Nateel is her eldest child and that she trusts her for all the housework that she does perfectly. "My daughter graduated from high school but she could not complete her university education due to the difficult economic conditions of our family. My daughter is a talented girl."
She dreams of developing her project
Walaa Nateel told us that after she graduated from high school, she was bored because there were chores that only took a few hours a day, so she decided to make beaded bracelets, necklaces and earrings when she saw how to make them on a website. The biggest problem for Walaa Nateel is the economic difficulties in obtaining raw materials.
Walaa Nateel started a beads project several months ago and she dreams of developing her project.