Displaced people of Afrin now face embargo imposed by regime
Tens of thousands of the displaced people of Afrin, who have been waiting to return to their homeland, face the embargo imposed by the Syrian regime.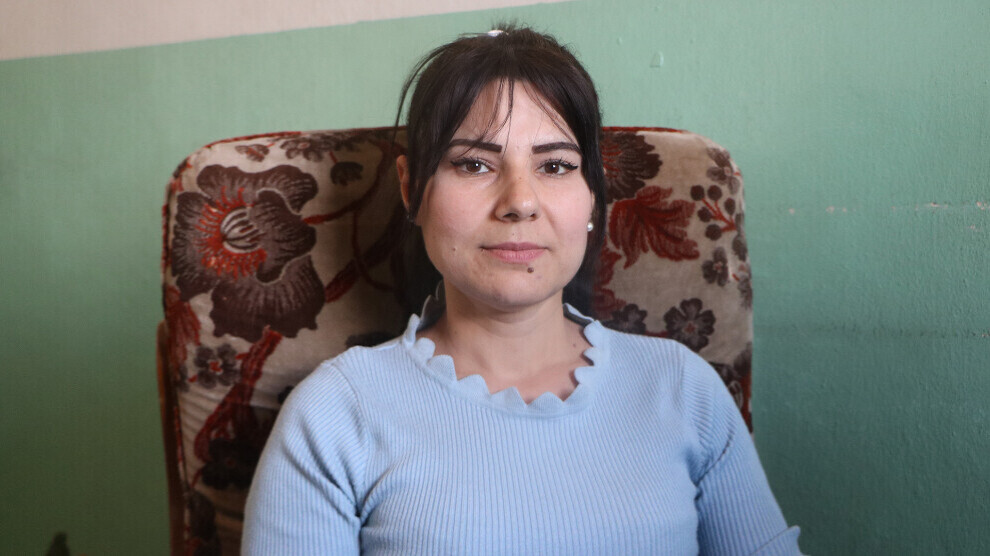 RAPARİN BAKER
Shahba - The people living in Rojava, known as an olive region and an "agricultural warehouse", have been subjected to attacks and oppression for hundreds of years. Turkey and Turkey-backed factions occupied the Afrin region in 2018. Tens of thousands of the people had to leave their houses in Afrin and settled in Shahba in the hope that they would return to their home. However, they now face the embargo imposed on Shahba by the Syrian region. The co-chair of the Afrin Agriculture Committee, Efîfe Kalo spoke to NuJINHA about the effects of the embargo on the displaced people of Afrin.
"The regime imposes a serious embargo on the region"
Defining the embargo imposed on Shahba as "Its damage and effects on the region is immeasurable", Efîfe Kalo drew attention to the difficulties faced by the displaced people of Afrin. "The regime has an insensitive attitude towards thousands of displaced people from Afrin and Shahba. The embargo imposed by the regime affects the citizens and the economy of the region. The Shahba region has been destroyed and attacked many times and the attacks on it continue. The people living in the Shahba Canton have been resisting many challenges. Agriculture is the main source of income in the region but it cannot ensure its sufficiency due to the embargo."
"People are robbed under the name of taxes"
Indicating that the farmers have been affected by the fuel problem, Efîfe Kalo said, "Agricultural lands are targeted by Turkey and its armed groups. In recent years, many fields in Bab, Afrin and Shahba have been destroyed." Underlining that people have been suffering from the Syrian crisis and economic crisis, she said, "Unfortunately, the embargo deepens the social crisis as much as it hits the economy. The regime allows some products to enter the region; however, their prices are very high due to high taxes. The people are robbed under the name of taxes. We face difficulties in accessing fertilizer, diesel and seeds."
"The embargo should be lifted"
"The embargo should be lifted," Efîfe Kalo said, "The raw materials of wheat, barley and similar products should be permanently accessible to the people of the region."