History of Afghan women's role in art and literature-Part 1
Afghan women have played an important role in the history of Afghanistan; they have played a great role in art, poetry and warfare of Afghanistan for centuries.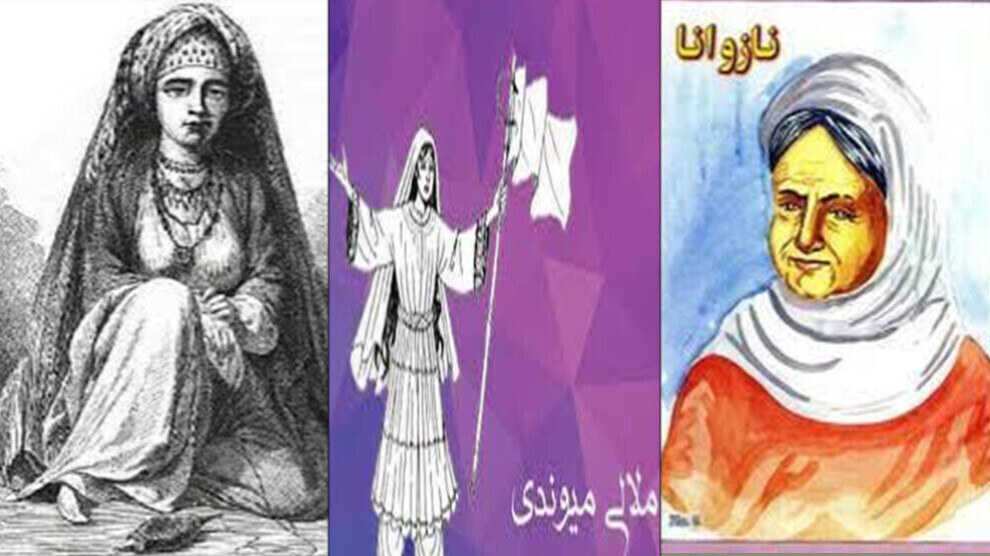 BAHARAN LAHIB
Kabul - Despite the patriarchal society and being deprived of education and constant repressions, Afghan women always show that their abilities and talents can never be taken away from them. They have played an important role in the country's history for centuries
NuJINHA conducted research on these women's biographies, to raise awareness of the important role of these women in their society.
Rabia Balkhi
She was one of the first female Persian poets in historical documents. Exact dates of her birth and death are still unknown. According to Attar of Nishapur, she lived during the Samanian Empire, during the same period as the poet Rudaki
Her father was an Arab who ruled over Balkh, which the modern historian Tahera Aftab considers to indirectly support Rabia's connection to Khuzdar.
There are no records about Rabia's childhood and youth. But poet Attar Nishabouri mentioned her in his works as "Ka'b al-Quzdārī, the chieftain of Balkh, has a son named Haris and a daughter." He cherishes his daughter more because she is talented in art and literature. Her father encourages her to improve her talents. Rabia is highly skilled in poetry, art and painting, she is an experienced rider and swordswoman. Her father nicknamed her Zainu'l Arab (the ornament of the Arabs).
When her father died, his son Haris, brother of Rabia, inherited his position. According to legend, Haris had a slave named Bektash, with whom his sister was secretly in love. Rabia wrote a letter to Bektash and Bektash answered her letter. Then they kept writing letters to each other. Rabia wrote a poem in each letter.
Rabia later became a semi-legendary figure who putatively wrote her last poems with her blood on the prison walls of the jail in which she had been incarcerated because of her love for a slave named Bektash.
Ayesha Durrani
Ayesha Durrani was an Afghan female poet who was born in Kabul in the late-18th century. She was born into the powerful Barakzai family as the daughter of Yaʻqūb Ali Khān Barakzai, and she later married Tīmūr Shāh Durrānī, the second ruler of the Durrani Empire. She wrote qasidas, ghazals, and was well versed in Arabic, Persian literature. She wrote more than 3,000 poems.
Her work can be divided into three stages:
The first stage: Her youth, when she lived in Timur Shah Durrani's court and her poems were mostly written in "Ghazal" style.
The second stage: Her poems were mostly about Sufism and mysticism. This stage was during the civil wars period, Timur Shah and his sons were still fighting in the battle between Afghanistan and Britain.
The third stage: Mourning after the defeat of Timur Shah Durrani in Afghanistan.
She studied at home writing poems and reading the poems of Hafez Shirazi. She started writing elegy poems after she lost one of her young sons in the war.
Nazo Tokhi
Nazo Tokhi, also known as Nazo Anna was an Afghan poetess and a writer in the Pashto language. She was born in the Kandahar Province of Afghanistan, in 1651 and died in 1717. She was famous for her bravery, courage and kindness in her era. She came to be regarded as the "Mother of the Afghan Nation".
Malalai of Maiwand
Malali Miwand is national folk hero of Afghanistan who rallied Pashtun fighters during the Battle of Maiwand. She was born in 1861 in the village of Khig. During the late 1880s, war broke out between Afghanistan and Great Britain. Malalai was one of the women who helped Afghan fighters along with other women during the war. She played a significant role in providing food and weapons and helping the wounded in the battlefield. Her father, who was a shepherd and her fiancé joined Ayub Khan's army in the large attack on the British-Indian forces in July 1880.
When the Afghan army was losing morale, Malalai took the Afghan flag and shouted, "Young love! If you do not fall in the battle of Maiwand. By God, someone is saving you as a symbol of shame!" This inspired the Afghan fighters to redouble their efforts. Malalai was killed by a British soldier. However, her words had spurred her people to victory. After the battle, Malalai was honored for her efforts and buried in her native village of Khig, where her grave remains today. She was only 19 at the time of her death.