Joint statement by 77 NGOs warns against risks of asbestos in cities-affected by earthquake
77 NGOs in Turkey have issued a joint statement warning against the risks of asbestos in the cities affected by the February 6 earthquake.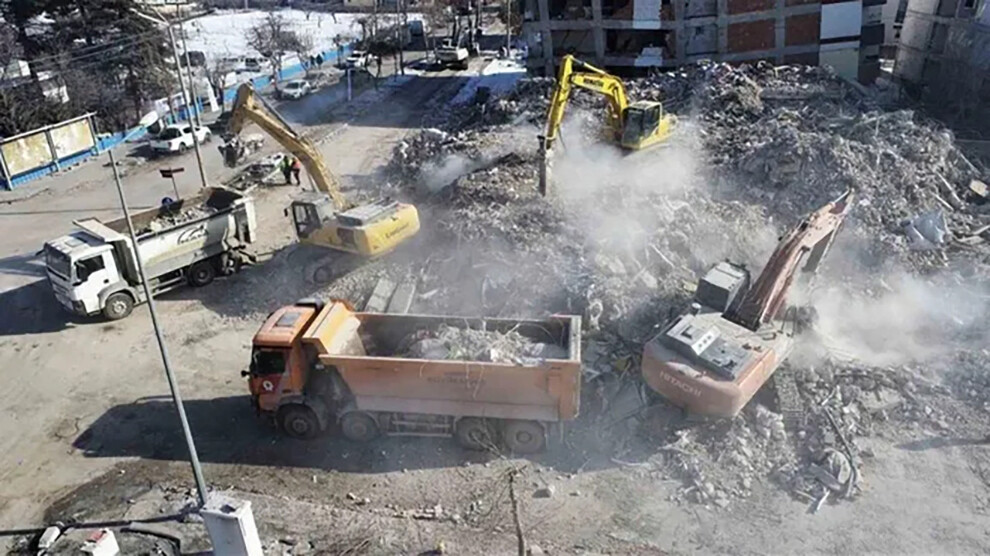 News Center- 77 NGOs, including environmental, animal rights organizations and unions, have issued a written statement warning against the risks of asbestos, an insulating and carcinogenic substance that was permitted for use in Turkey until 2010. "Nature and public health should be protected," the statement said, "The debris pollution, and presence of compounds such as asbestos creates serious health risks."
77 organizations listed their demands in the statement. The statement said:
"* All efforts for dumping debris must be stopped except for the storage sites designated before and after the earthquake. The list and locations of the designated sites should be announced to the public, and TMMOB (Union of Chambers of Turkish Engineers and Architects), city/environmental organizations and their local representatives should be allowed to examine these sites. The debris containing many chemicals should be kept in closed storage sites complying with regulations for hazardous waste.
* Debris removal efforts should be carried out in a way that protects the ecological balance and the lives of the workers by taking the necessary measures.
* An inventory of whether collapsed and damaged houses contain asbestos and other dangerous substances should be shared with the public.
*The debris containing asbestos and dangerous chemicals should be separated and disposed of with scientific methods and stored in a way that does not harm the environment and public health.
*The Ministry of Environment, Urbanization and Climate Change and Public institutions responsible for debris removal and dumping efforts should work in coordination with environmental organizations, all chambers of architects and engineers, city councils, trade unions, etc."