"Chemical weapons have destructive effects on nature"
Environmental specialist Jîno Xalid drew attention to the destructive effects of chemical weapons on people, nature and animals. "These effects cause the migration of people and animals," she said.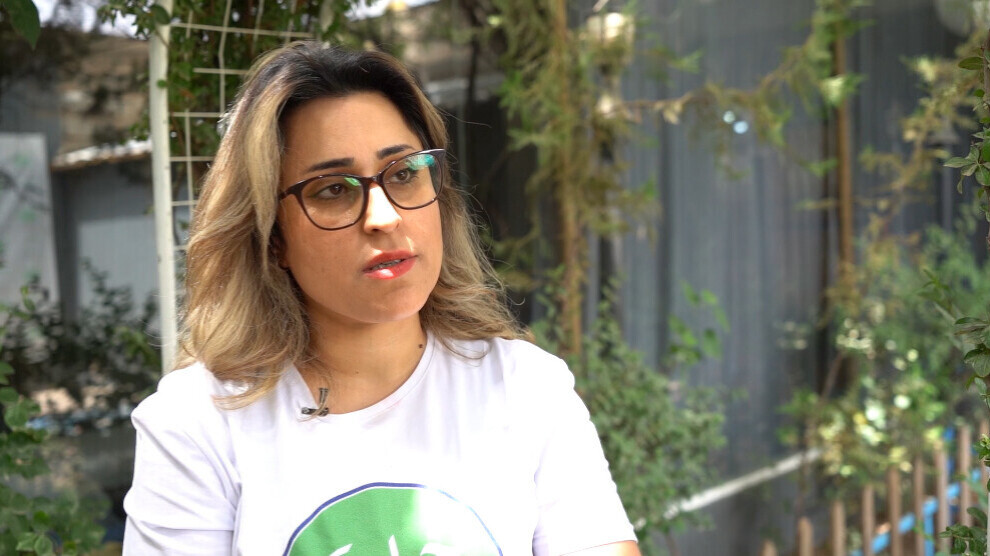 MÎHRÎBAN SELAM KAKAYÎ
Halabja – War and conflicts keep negatively affecting people, animals, nature and agriculture. The chemical weapons used in wars and conflicts also affect ecosystems. Within the scope of the World Environment Day, annually celebrated on June 5, many awareness-raising statements were released to protect nature and ecosystem. The destructive effects of factories and vehicles on nature were underlined in the statements. However, the main cause of the pollution of nature is wars that violate human rights. The wars and conflicts, particularly in Kurdistan and Middle East, are waged by colonial powers for the exploitation of these lands. These wars and conflicts also cause human rights violations and the destruction of nature.
Kurdistan is under threat of war
During the rule of the Ba'athist regime, chemical weapons were used in Balisa, Barzan and Halabja, a massacre was committed in Germiyan, and the war between Iraq and Iran lasted for years. The Kurdistan region has been still suffering from military operations and conflicts. While chemical weapons have been used in the region many times, the Turkish state keeps attacking the Kurdistan Region and Rojava.   Environmental specialist Jîno Xalid spoke to NuJINHA about the destructive effects of Turkish shelling on nature and environment.
War causes migration
Stating that the Turkish shelling has affected the people, including the displaced people, Jîno Xalid said, "There negative effects of the war on nature and soil. Green areas have dried up due to the ongoing shelling and this has a serious negative impact on people. This situation causes the migration of people and animals."
The effects of chemical weapons
Stating that the use of a weapon called Depleted Uranium, which was one of the causes of air pollution during the liberation of Iraq, Jîno Xalid said, "The ongoing war directly affects the soil and climate. Toxic chemicals in the chemical weapons remain in soil and then get into the groundwater. People, all living creatures are affected by them. The use of chemical weapons has destructive effects on nature."