Behiya Izo who lives in Umm al-Keif village: Stop Turkish attacks
Reacting to the Turkish attacks on the Umm al-Keif village, Behiya Izo called on the international community to stop the attacks.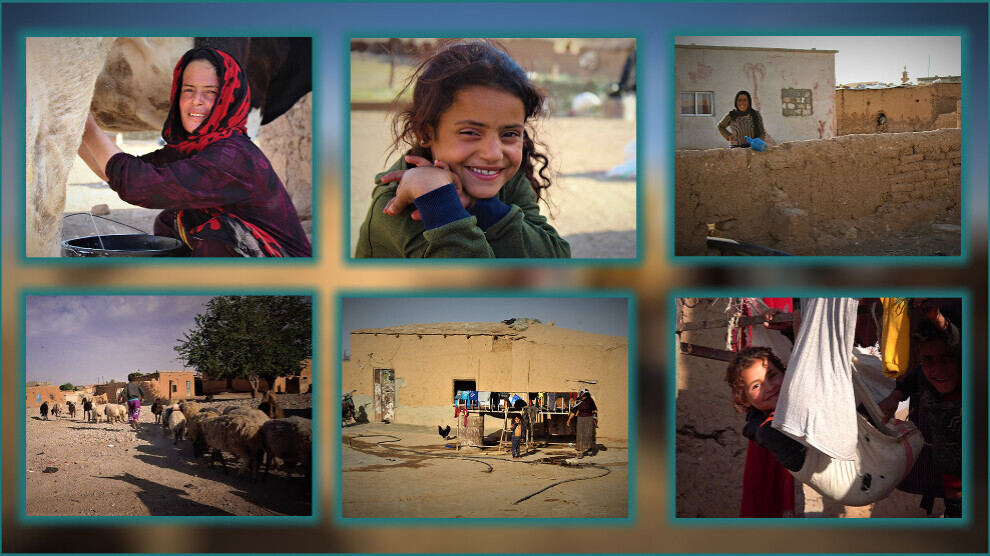 SORGÛL ŞÊXO
Hasakah-Turkey continues to attack North and East Syria. On June 4, Turkey attacked the Umm al-Keif village of Hasakah's Tell Tamer town by firing cluster munitions and six Syrian soldiers were injured in the attack. NuJINHA spoke to the villagers about the attack.
"I love my home and village"
Stating that they have a normal life when there are no attacks, Behiya Izo said, "Two days ago, the attacks intensified. I took my children out of the village to my family home. We went to the shelter that we had built to protect us from attacks. Whenever the attacks start, we hide there. The attack carried out two days ago was very heavy and lasted long. Many houses were damaged in the attack. I love my home and village and I don't want to leave them."
"Attacks affect everyone"
Underlining that her house was destroyed in the last attack, Behiya Izo said, "Now, we stay at my brother-in-law's house. I have sheep and make a living by selling milk and yogurt. Our children and sheep are afraid of shelling. The attacks affect everyone, including animals."
 "Stop the war"
"How long will we stay in this situation? How long will our life go on like this?" another villager Fatima Îsa asked, saying, "We are really tired. We want this war to end. All parties must come to an agreement and end this war. When we don't have bread, we cook rice and bulgur. We do not have flour and wheat. We have suffered from drought for three years. Civilians suffer from this war and become the victims of the war. This war should be stopped."