Historic Great Mosque of Khurmal faces extinction
The 1400-year old Great Mosque of Khurmal, located in the Khurmal district of Halabja province, faces destruction due to negligence by the authorities concerned.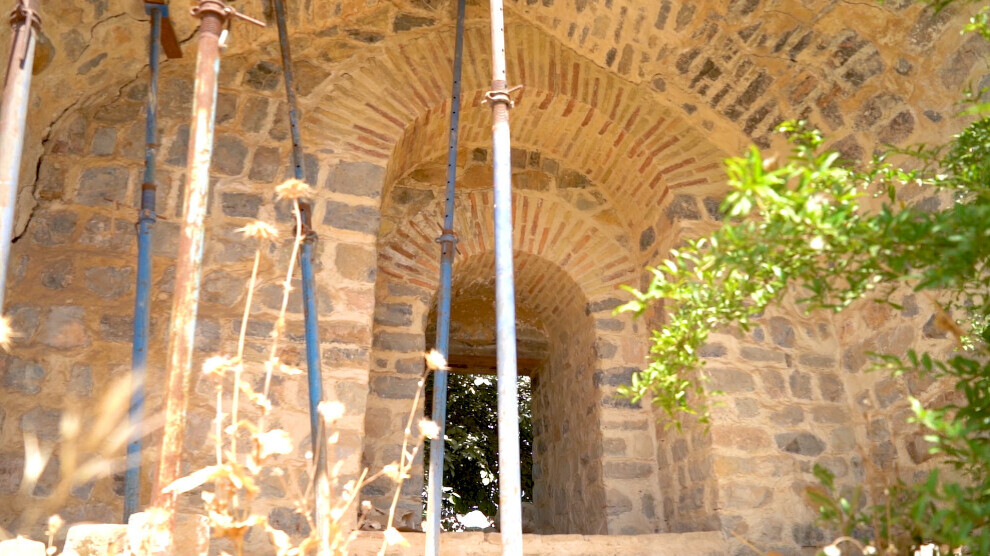 MÎHRÎBAN SELAM KAKAYÎ
Halabja- The Great Mosque of Khurmal, which is located in the Khurmal district of Halabja province, is one of the oldest mosques of Kurdistan. The stones of the mosque fall apart due to neglect. The citizens demand the restoration of the mosque; however, the concerned authorities remain silent against their demand.
In 1933, King Faisal I visited the mosque. In 1941, poet Piramerd visited the mosque and wrote a poem about it. In the poem, Piramerd says that three mosques built by the Companions of the Prophet Muhammad; first in Negel, second in Kerman, and third in Khurmal.
Old history of the mosque
The mosque is an important religious place in Kurdistan and considered the center of scientists and intellectuals. Its construction history and minaret attack drew the attention of the people. According to some sources, this mosque was built in the time of Hasnawi (959-1015 AD), according to Yaqut al-Hamawi, Amin Naqshbandi, poet Piramerd and many other historians, the history of the mosque dates back to the Islamic conquests. According to them, the mosque is a 1400 years old mosque.
It was a school
The mosque was used as a school of religious science in the time of the Kurdish princes such as Hasnawi and Eyariyan. The first public school was established in this mosque in 1940 and Kurdish poet Shakir Fatah was the first teacher of the school.
The mosque had an area size of 400 square meters, a three-meter courtyard and three rooms for education. The walls of the mosque made of stone have nine large domes. There is a pool and ablution area outside of the mosque. The minaret was built on the entrance of the mosque. It is 12 meters high and made of 54 layers of dark red brick.
"The mosque should be protected"
Khadija Abdulrahman, an engineer and member of the Sulaimani provincial council, told NuJINHA that they have applied to the relevant ministry many times for the restoration of the mosque; however, we have not received any response from them yet. This mosque should be restored in order to protect its history and architecture. The government and relevant authorities should take necessary steps to restore such ancient monuments and protect them from extinction."