First International Handicraft Exhibition held in Halabja
First International Handicraft Exhibition was held in Halabja between May 6 and May 8. Women displayed their handmade products at the exhibition.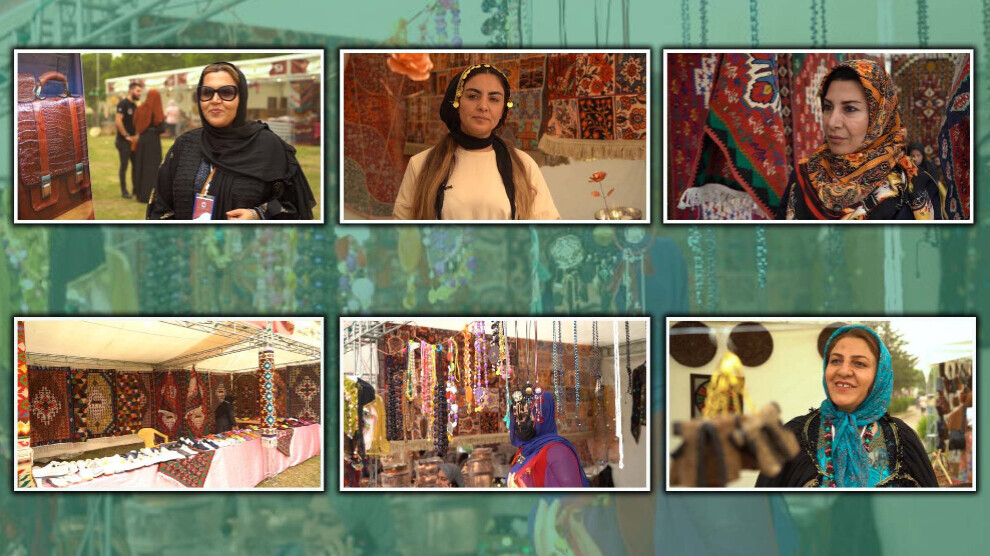 MİHRİBAN SELAM KAKAYÎ
Halabja- 100 people from different cities of Eastern Kurdistan and Halabja participated in the first International Handicraft Exhibition held in Halabja between May 6 and 8. Women from Sanandaj, Kermanshah, Ilam, Hamedan, Rojava, and Halabja displayed their handmade products. The exhibition drew great interest.
Kali Renas, a member of the network organizing the exhibition in Halabja, stated that such an exhibition took place in Halabja for the first time. "We have been working to organize an exhibition to bring handicrafts from Bashur, Bakur, Rojhilat, and Rojava Kurdistan together next year.
Golçin Mohammadi, who displayed woven carpets and dried food from Sanandaj at the exhibition, told us that they have participated in many exhibitions held in Sulaymaniyah and Erbil and that they were happy that such an exhibition was held in Halabja.
Leather goods from Ilam
Fariba Mohammadi has a leather craft workshop in the city of Ilam. She participated in the exhibition to display her handmade leather goods. "All of the goods we are displaying here are made of high-quality leather and we produce bags for all ages," she told NuJINHA.
Copper crafts from Zanjan
Maryam Mostafavi participated in the exhibition from Zanjan, a city in northwest Iran. "Our copper knives attract attention. We also display other copper crafts. We have participated in exhibitions for five years. The people of Halabja are very hospitable people," she said.
Mahvash Haji Aliani, an official at the Cultural Heritage, Tourism, and Handicrafts Department in Kermanshah, stated that their aim is to support crafters and promote handicrafts in the region to help create more job opportunities for women. "All of the products being displayed at the exhibition are handmade. I also make handicrafts and I have a workshop in Kermanshah. I hold craft courses at my workshop. I started making handicrafts when I was a child and now I am a professional crafter."