Fire of Red Wednesday lit in Iran
Women participating in the celebratıons of the Red Wednesday said, "Our hearts are full of hope and freedom. The fire of Red Wednesday gives us hope for freedom."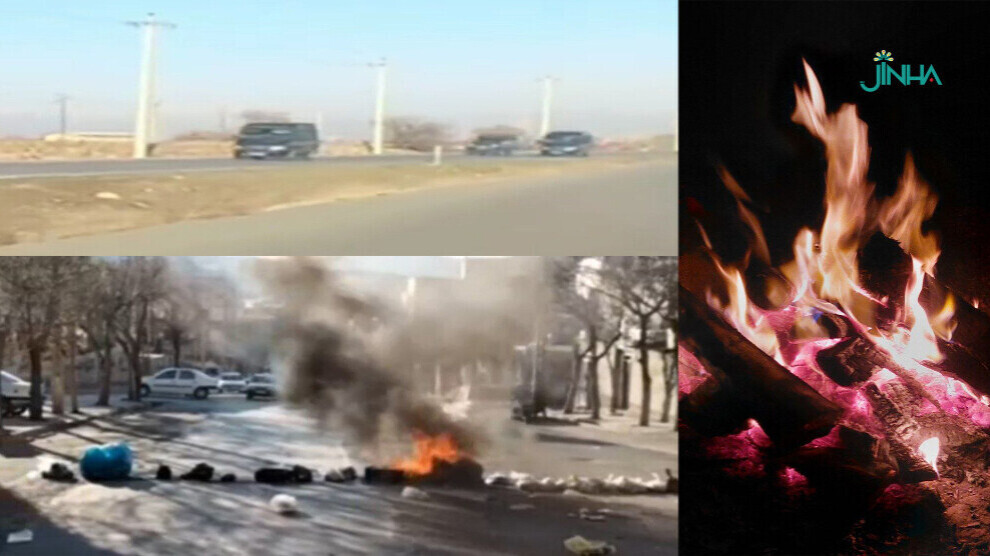 Mahabad- The celebrations of the Wed Wednesday, also known as Çarşamba Sor, to welcome the spring were different from the previous years because this year, the people welcomed not only the spring but also the freedom.
The Red Wednesday Festıival is an Iranian festival of the fire dance celebrated on the eve of the last Wednesday of the year, of ancient Zoroastrian origin. On that day, the people gather brushwood and set them on fire. This festival is considered as one of the most important festivals in Iran.
On Tuesday night, many people took to the streets in many parts of Mahabad to celebrate Wed Wednesday by chanting the slogan "Jin, Jiyan, Azadi (English: Women, Life, Freedom".
"We danced around the fire for Jina Mahsa Amini'
Maria Kareem Bori was one of the people participating in the celebration of the festival, which was turned into a protest against the regime. "I participated in the protest because I was full of freedom. The first thing I did was to cover my face as usual. Many people were there, women and men were chanting the slogan, "Jin, Jiyan, Azadi" around the fıre although security forces were there," she said.
She added, "This year, we danced around the fire for freedom and to commemorate Jina Mahsa Amini. The regime forces are afraid of even dancing people so they tried to prevent people from dancing."
Shabnam Hariri was also one of the people who participated in the celebration. Speaking about the Red Wednesday, she said, "This year, every part of Mahabad had a revolutıonary color. Our hearts are full of freedom and the fire of Red Wednesday gives us hope for freedom. First women started a fire on the street and then men joined them. We gathered for the victims  of the uprising "Jin Jiyan Azadi" and chanted 'Martyrs are immortal" .We were subjected  to harassment by regime forces after chanting the slogans  the regime forces drove their vehicles on us. We were scared a little bit but then we gathered around the fire again."